UK intelligence may be complicit in Skripal's poisoning – ex-FSB head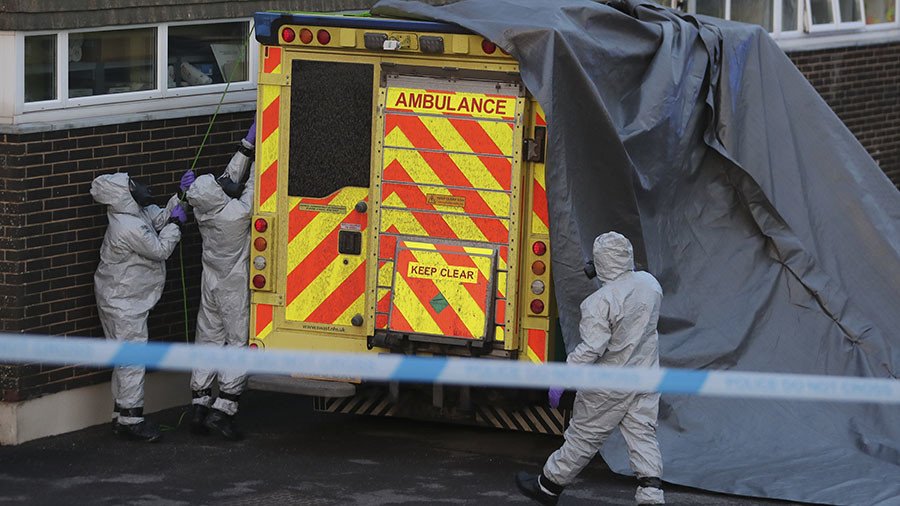 A former FSB director suggested British intelligence agencies may be complicit in the attempt on the life of former double agent Sergei Skripal, adding the incident has actually caused "enormous harm" to Russia.
Nikolay Kovalev, former director of Russia's Federal Security Service (FSB), told RIA Novosti on Tuesday it is mainly the UK and its ally the US who benefit from Skripal's poisoning. The former military intelligence officer was exposed as a British spy back in the early 2000s.
"It looks like British secret services are complicit in it," Kovalev went on. "[Defectors] are fully under surveillance … the secret services are monitoring them, they know their whereabouts and schedules. And then you have such strange events happen in a row."
Kovalev, who led the FSB from 1996 until 1998, said he believes that a series of assassination attempts targeting defectors in the UK makes him think that the British "scapegoat this or that traitor after having utilized him to the maximum extent, and then say the Russians did it."
Skripal, 66, and his 33-year-old daughter Yulia were found unconscious on a bench outside a shopping center in Salisbury last week, prompting London to pin the blame on Moscow.
On Monday, British Prime Minister Theresa May said the poisoning was either "a direct act by the Russian state on Britain," or the Russian government had allowed the alleged nerve agent, 'Novichok', to get into the wrong hands.
"The government has concluded that it is highly likely that Russia was responsible," she said.
Kovalev dismissed the claim, saying the nerve agents could have been stored in any post-Soviet country, including Ukraine.
"Given that [such substances] were stockpiled in former Soviet Union republics – sorry, but Ukrainian involvement can't be ruled out," he said.
His assessment has been echoed by another former security official who suggested the nerve agent allegedly used in the attempt on Skripal's life was produced in the UK. General Vladimir Mikhailov, a former high-ranking FSB officer, told RIA Novosti that if Vil Mirzayanov, a Russian chemical weapons expert who defected to the West in the early 1990s, had disclosed the formula, MI6 "could have synthesized the agent and use it for political purposes."
If you like this story, share it with a friend!
You can share this story on social media: