'Sort this out for yourselves first, then come talk to us' – Putin to BBC journalist on Skripal case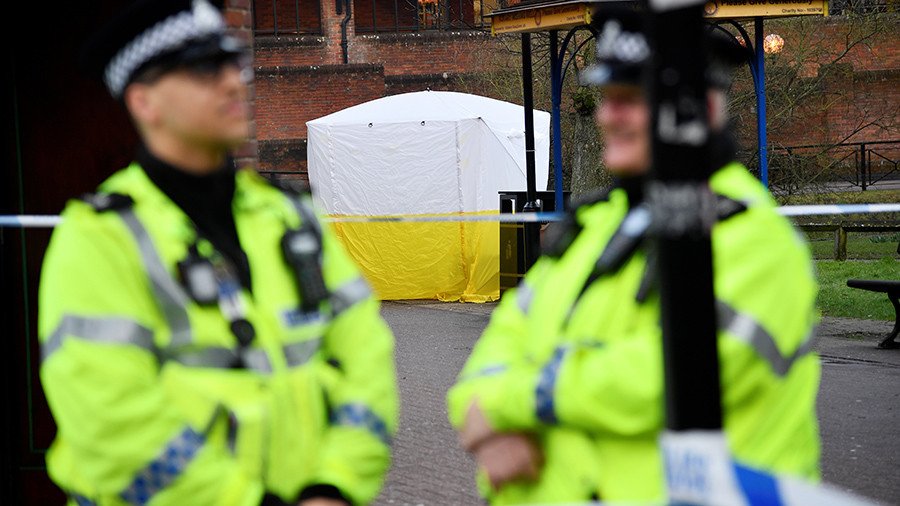 Vladimir Putin has brushed off questions about Russia's responsibility for the poisoning of ex-double agent Sergei Skripal, as reports circulated that the UK plans to say that Moscow could be behind the incident.
"Sort this out for yourselves first, then come talk to us," said the Russian president, when asked about the case by a BBC journalist during a visit to the southern region of Krasnodar. Putin then emphasized that he was in the region to deal with matters related to agriculture, not international espionage.
Last week, Moscow denied culpability for the alleged poisoning of the 66-year-old GRU agent-turned-MI6 informant, with Foreign Minister Sergey Lavrov stating that "not a single firm fact has been presented," while accusing the UK media of "fanning flames of hysteria."The diplomat also said that Russia was prepared to offer its help in investigating the case.
Skripal and his daughter Yulia remain in a stable but critical condition after being exposed to what UK authorities say is a "nerve agent" on March 4 while out in the city of Salisbury.
UK Prime Minister Theresa May will inform parliament of the latest developments in the investigation late on Monday afternoon. The chairman of the British parliament's Foreign Affairs Committee, Tom Tugendhat, earlier told BBC that he "would be surprised if she did not point the finger at the Kremlin."
Earlier on Monday, Putin's spokesman Dmitry Peskov said that "the UK has not contacted Moscow directly about its connection to the case," and added that "the incident is not in our sphere of competence."
Meanwhile, the Russian embassy in the UK said that its citizens in the country had been experiencing "psychological pressure" and "anxiety," while several journalists "have been receiving threats." It stated that the "anti-Russian campaign" was also prejudicing the investigation.
Skripal settled in the UK after a spy exchange involving multiple agents in 2010, which saw Anna Chapman among those going the other way. The UK media has reported that he had blown the cover of "up to 300" GRU operatives while working in Madrid in the late 1990s and early 2000s. He was, in turn, compromised by a Spanish double agent, and arrested in Moscow in 2004, before being convicted of high treason two years later.
Like this story? Share it with a friend!
You can share this story on social media: