'Free boobs & wieners': Pranksters offer public fondling on Tokyo streets
Published time: 12 Mar, 2018 16:16
Edited time: 30 Jul, 2018 11:30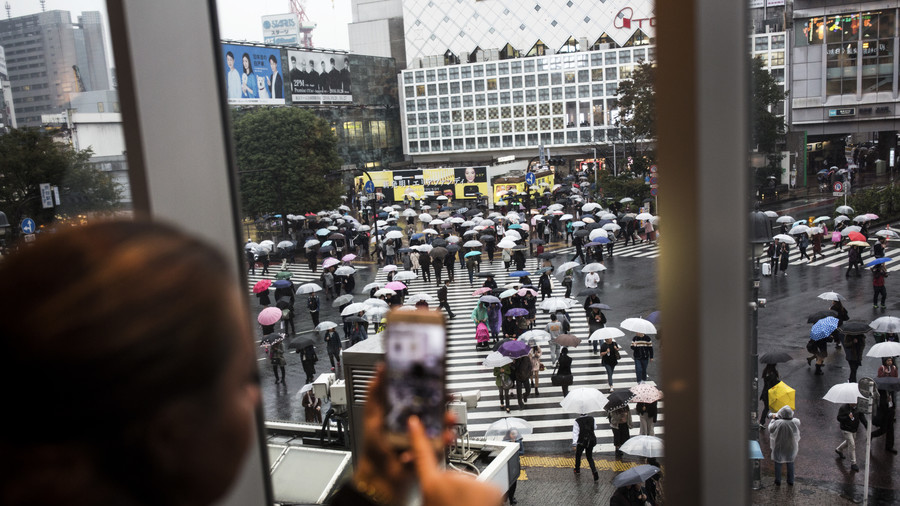 Japanese authorities have begun clamping down on YouTubers who solicit groping on the street to increase their views and ad revenue. A 16-year-old girl who offered "free boobs" has been referred to prosecutors.
Tokyo police referred the student from Funabashi to prosecutors Monday for encouraging passersby to grope her by holding up a sign that read, 'free boobs,' on January 28. The girl dressed in a bunny costume and allowed roughly 20 people, both men and women, to fondle her for a period of 10 minutes before police arrived.
Meanwhile, her friends, an 18-year-old student and a 23-year-old man, filmed reactions from the passing crowds in one of the city's busiest shopping districts. The two were also referred to prosecutors for filming the stunt and breaching the peace.
According to police, the three reportedly wanted to use the stunt to drive traffic to their YouTube channel and generate advertising revenue. The videos were reportedly never uploaded. The three are charged with a violating Tokyo ordinance regarding indecent acts by allegedly shouting, "These are all-you-can-touch boobs" on the crowded Tokyo streets reports Kyodo News.
Such 'free oppai' ('free boobs') or 'free chinchin' ('free weenie') stunts have become increasingly popular in Japan in recent months as a kind of 'get rich quick' scheme, prompting authorities to take more immediate and decisive action.
Pranksters who use YouTube as their main source of revenue have come under increasing scrutiny worldwide, but particularly in Japan, following the incident in which Logan Paul uploaded footage of a suicide victim in the Aokigahara forest at the foot of Mount Fuji.
READ MORE: YouTube star pulls video after posting suicide victim footage
Think your friends would be interested? Share this story!