'Cracking' bottles: WADA supplier Berlinger quits doping control kit business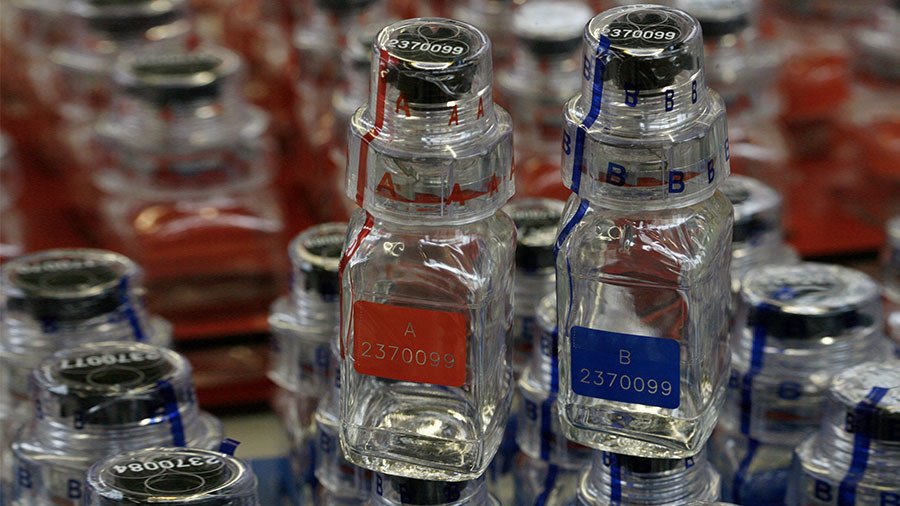 Swiss company Berlinger Special AG, affiliated to WADA, has withdrawn from the doping control business. The move follows reports of the possible cracking of frozen bottles.
"The Board of Directors of Berlinger Special AG has resolved that the company will cease production of its doping control kits in the medium term," the company said on Friday. In a separate statement, the World Anti-Doping Agency (WADA) said that Berlinger is withdrawing from the doping control business "with immediate effect."

"We have taken the strategic decision to make an orderly withdrawal from this business segment over the next few months, and to focus on the high-tech core business of Berlinger & Co. AG," CEO Andrea Berlinger said. She added that "doping malpractice" had increased and changed demands placed on the products, adding that it is "incompatible with our corporate values and core competencies."
The decision was announced after examination of the doping bottles, which had been triggered by customers' concerns over their integrity, including some of the company's new generation 'BEREG-KIT Geneva' models.
"Specifically, the customer reported that a limited number of bottles had cracked when frozen," WADA said. Meanwhile, the Swiss company said that had ceased to supply its doping control kits following "cases of breakages of the glass bottles."
WADA is currently looking for alternative sources of sample-collection kits, but Berlinger is to "meet the continued demand" for its production "for as long as stocks last." The product is being used at the ongoing Winter Paralympic Games in PyeongChang.
Like this story? Share it with a friend!
You can share this story on social media: