WADA's controversial informant Rodchenkov changes look for camera, thinks Kremlin is after him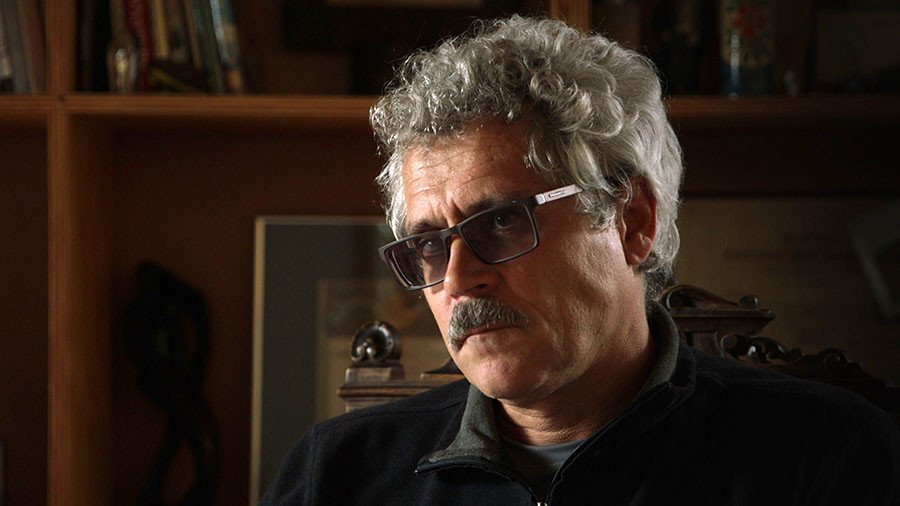 Fugitive anti-doping doctor Grigory Rodchenkov, whose testimony formed the basis of the anti-Russian campaign in sports, wore a bulletproof vest and a disguise for an interview with 60 Minutes. He claims the Kremlin is after him.
Rodchenkov, the former head of an anti-doping laboratory in Moscow, fled to the US in 2016, shortly after being accused of covering up for cheating athletes. On US soil he became a central figure in a massive scandal, in which the World Anti-Doping Agency (WADA) accused the Russian government of running a clandestine doping program. Two years on, his saga is getting a detective story twist as the controversial doctor says he is constantly looking over his shoulder, because the Kremlin allegedly wants to silence him.
At least that's what he told CBS journalist Scott Pelley in an interview for the program 60 Minutes, which will be aired on Sunday. A short clip from the program shows Rodchenkov, who has shaved his mustache and dyed his graying black hair brown, donning a bulletproof vest. "The Kremlin wants me to stop talking," the whistleblower told the journalist, who asked some leading questions to make it clear that it was Putin personally who wants the man silenced.
The fugitive doctor is currently the subject of yet another investigation for drug dealing in Russia, and has a warrant out for his arrest on charges of the abuse of authority. Back in 2011 the controversial head of the Moscow anti-doping laboratory, along with his sister Marina, were accused of trafficking performance-enhancing drugs and extorting Russian athletes to conceal positive drug tests. Marina took the fall and got slapped with an 18-month prison sentence, which was later suspended, while Grigory avoided charges after attempting suicide and spending time in a mental health facility, where he was diagnosed with a schizotypal personality disorder.
If Rodchenkov is so keen to change his appearance to avoid detection, it would seem an unusual move to go on national television. It's also not clear how exactly getting rid of Rodchenkov would benefit Putin or the Russian government, even if one takes his claims of death threat at face value.
If anything, Rodchenkov's latest involvement in the scandal – the testimony before the Court of Arbitration for Sport (CAS), in which only his hands were shown, presumably, for security reasons – failed to convince the justices that they should uphold doping allegations against 28 Russian athletes.
With his relevance to the Russia-bashing in sports seemingly exhausted, Rodchenkov is apparently exploring other options for remaining newsworthy: declaring himself a personal enemy of the Russian president. Because apparently in the James Bond-esque distorted reality of media coverage, Putin laughs maniacally as he orders puppies drowned, enemies sniped and elections hacked.
You can share this story on social media: