Not bears or sharks, but men: French anti-harassment campaign raises eyebrows among women
Published time: 7 Mar, 2018 12:34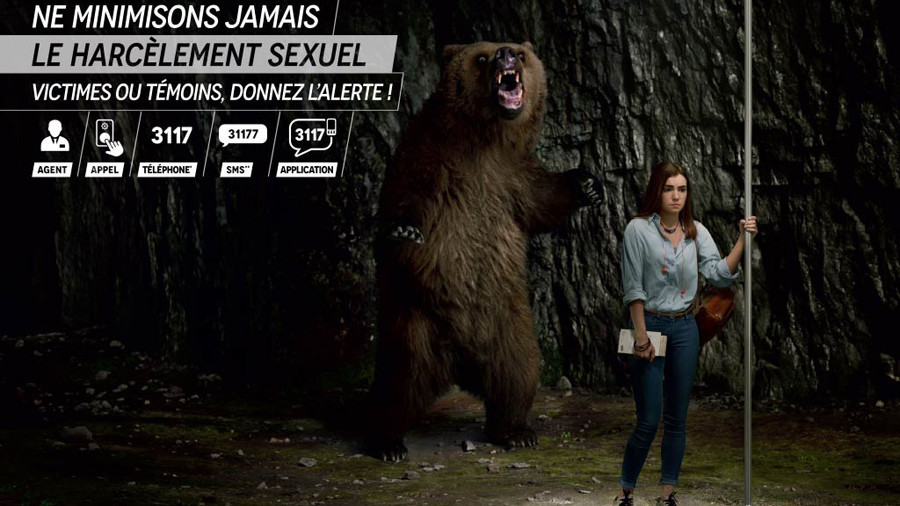 Two French transport companies launched an anti-harassment campaign depicting women on public transport being preyed upon by a shark, a bear and a wolf; but the firms were mocked on Twitter for failing to expose real abusers.
The campaign organizers explained their choice of predator pics as an attempt to make viewers "feel the fear women feel," but French people don't seem to have appreciated the gesture. One woman pointed out that she's "never been harassed by a shark on the subway," and added that it's "enough with these metaphors already."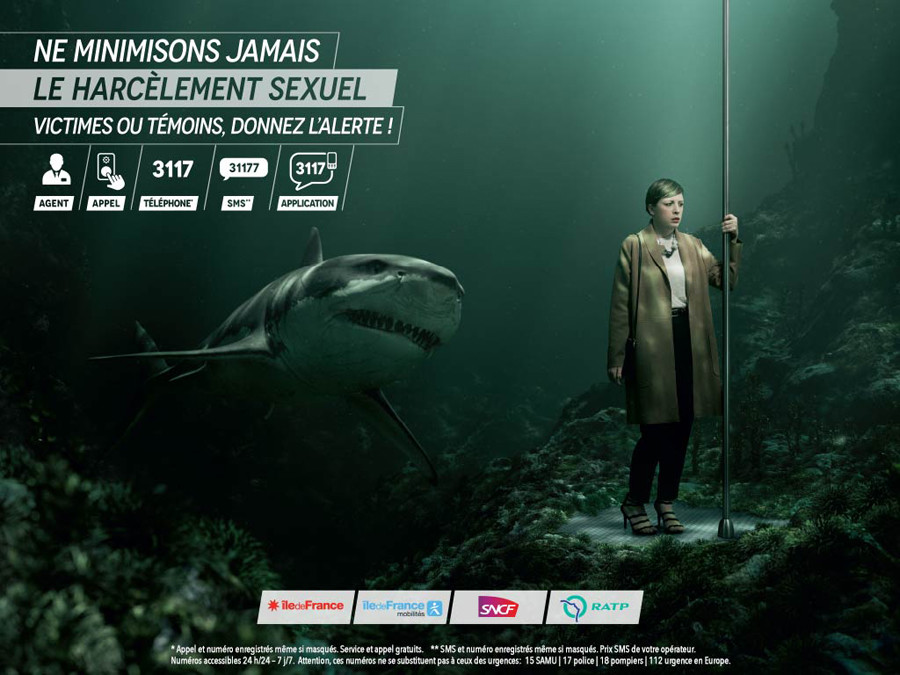 "I've never been bugged by sharks on [the] metro," another critic wrote, "but I'll be wary next time one of them enters my carriage."
"The difference between a wolf and a decent-looking white French dude bro is that I have never been harassed by a wolf," said another girl, while many other users asked sarcastically if they can still report an assault if it's not a tiger or bear that attacks them.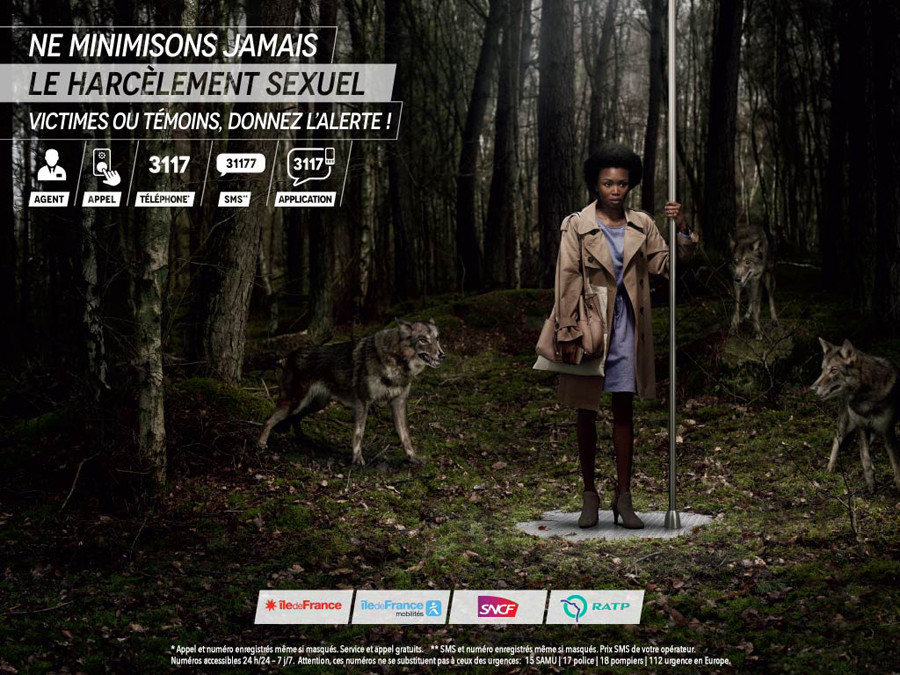 According to French state-owned railway company SNCF, 87 percent of women have experienced some type of harassment while using public transport. To raise awareness of the issue, around 11,000 copies of these posters will be displayed in buses, trams and subway trains in Paris and the wider Ile de France region. A further 55,000 leaflets will be distributed in train stations.
Like this story? Share it with a friend!