N. Korea says it has no need for nuclear weapons if it has security guarantee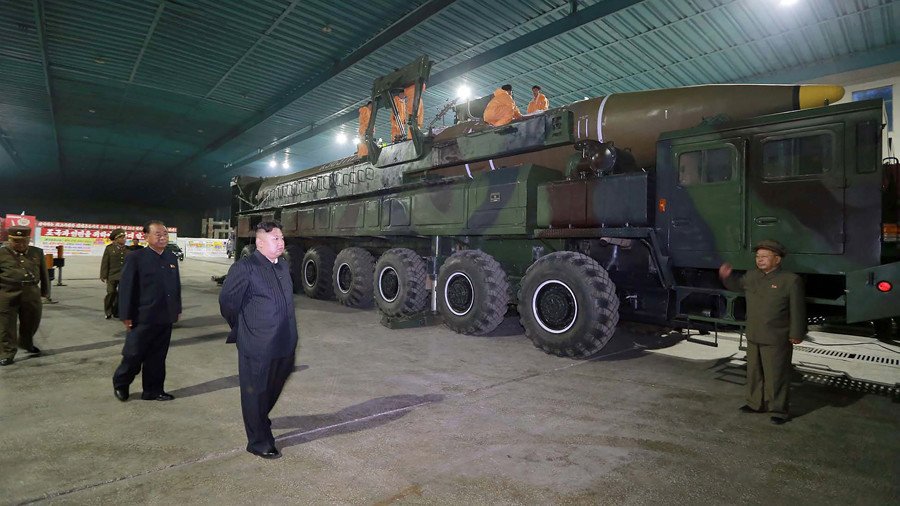 North Korea said it has no reason to possess nuclear weapons if it has a security guarantee, Seoul has confirmed, according to AP and Yonhap news agencies.
North Korea also pledged to freeze its nuclear-missile activities if it holds talks with the US. Pyongyang and Seoul agreed to bilateral negotiations scheduled for next month, South Korean President Moon Jae-in's top security adviser said, as quoted by Yonhap news agency. The leaders of both countries are expected to attend.
The gathering will be held at Panmunjom in the demilitarized zone, 53km north of Seoul, Chung said.
"The South and the North have agreed to set up a hotline between their leaders to allow close consultations and a reduction of military tension, while also agreeing to hold the first phone conversation before the third South-North summit," he added.
The summit will be the third in the history of the split nation. Earlier on Tuesday, North Korean leader Kim Jong-un hosted a dinner with the delegation from Seoul which, according to state media, proceeded in a "sincere atmosphere."
"Hearing the intention of President Moon Jae-in for a summit from the special envoy of the south side, [Kim Jong-un] exchanged views and made a satisfactory agreement," North Korea's official KCNA news agency reported.
While both Koreas are showing signs of coming closer, Washington keeps sending mixed messages over the deadlock. In a recent interview, US Secretary of State Rex Tillerson said he is open for talks with Pyongyang, yet issued a reminder that Washington will not deviate from the policy of using "a big stick."
"We're not using a carrot to convince them to talk, we're using large sticks, and that is what they need to understand. This pressure campaign is having its bite on North Korea," he said.
In February, Washington announced its largest package of sanctions in an effort to pressure North Korea into giving up its nuclear and ballistic missile programs. In a terser statement, US President Donald Trump warned of a possible "phase two" if sanctions imposed on Pyongyang do not have the desired effects.
Washington has been long rejecting a roadmap presented by Moscow and Beijing to bring some kind of solution to the Korean crisis. Dubbed a "double freeze plan," the proposal envisioned US and its regional allies halting its drills in exchange for North Korea, stopping development of missiles and missile tests.
Pyongyang has been stressing that its strive for nukes is purely defensive, saying it feels provoked by the repeated war games Washington conducts on its doorstep.
Like this story? Share it with a friend!
You can share this story on social media: