Kim Jong-un's sister arrives in South Korea in historic visit (PHOTO, VIDEO)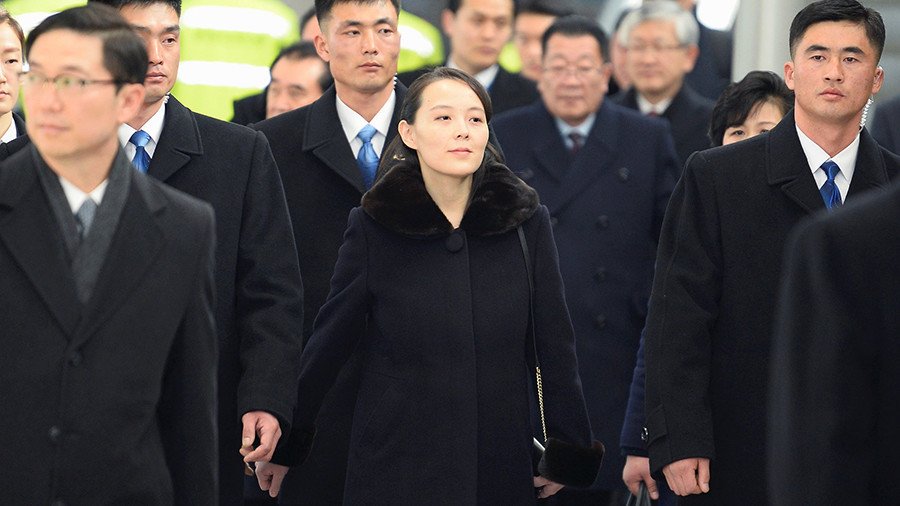 The sister of North Korean leader Kim Jong-un arrived in South Korea on Friday for the Winter Olympics, making her the first member of the country's ruling family to cross the border since the Korean War.
Kim Yo-jong arrived at Incheon International Airport on a private jet along with North Korea's ceremonial head of state, Kim Yong-nam, and an entourage of senior officials. Kim Yong-nam is the most senior North Korean official to visit the South.
The last member of the Kim family to enter South Korea was Kim Il-sung, North Korea's founder, in 1950. Although the Korean War ended with a ceasefire 1953, both countries are technically still at war as no treaty was ever agreed upon. Tensions have remained high between the two nations ever since, but terse relations have seen something of a thaw in the run up to the Games.
Yo-jong shook hands with South Korean President Moon Jae-in at the opening ceremony of the Olympics. The iconic moment was captured by photographers at the event.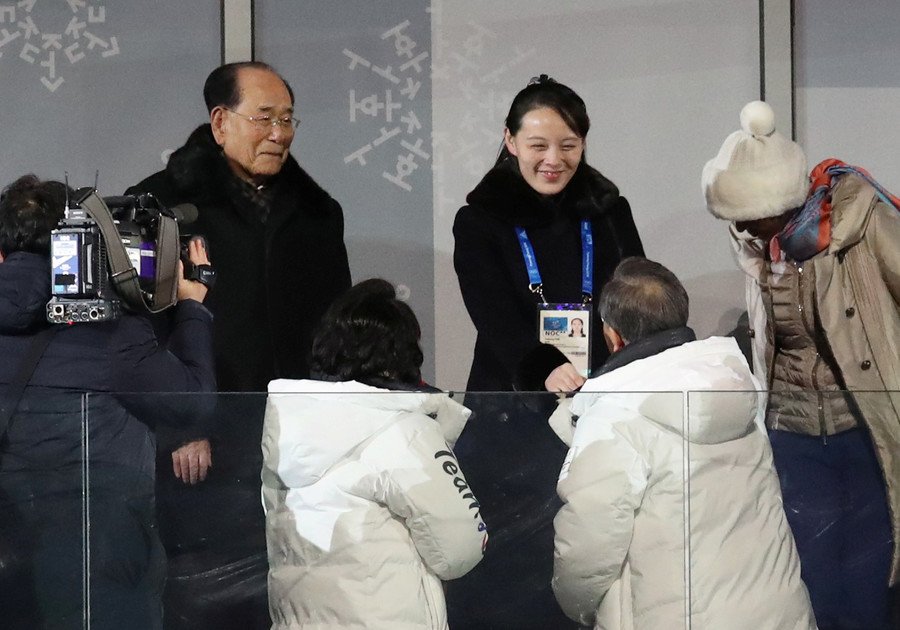 READ MORE: Female sword dancers & missiles: N. Korea holds mass parade on eve of Olympics (VIDEOS)
Like this story? Share it with a friend!
You can share this story on social media: