We need facts, not 'yelling and hollering,' Putin says of 'meddling' indictment against 13 Russians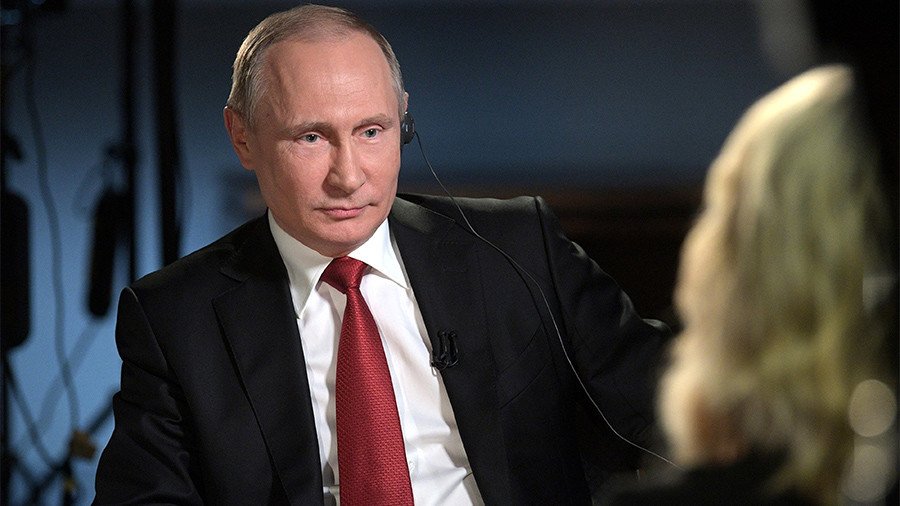 The US should give Russia evidence about the alleged meddling in the 2016 presidential election and the 13 Russians indicted for it, President Putin said. Without evidence, the accusations are nothing but "yelling and hollering."
"We cannot respond to that if they do not violate Russian laws," the Russian leader told NBC's Megyn Kelly in an interview broadcast on Friday. In mid-February, the US Justice Department indicted 13 Russian individuals and three firms over suspected interference in the US election process. They were accused of "supporting the presidential campaign of then-candidate Donald J. Trump...and disparaging Hillary Clinton."
"I have to see first what they've done. Give us materials, give us information," Putin said.
In an exclusive interview with NBC News' @MegynKelly, Russian President Vladimir Putin discusses whether he will try to put a stop to meddling in future U.S. elections. pic.twitter.com/yXX7sxWAQR

— NBC Nightly News with Lester Holt (@NBCNightlyNews) 2 марта 2018 г.
When confronted by Kelly, who listed an array of charges against Russia, from "hacking into DNC" to "creating bots on Twitter and Facebook" and "spreading misinformation" on the presidential election and even the Black Lives Matter movement, Putin reiterated that the evidence should be handed to the Russian authorities.
"With all due respect for you personally, with all due respect for Congress, you must have people with legal degrees, 100 percent you do. You have to understand, what it takes is an official request to the general prosecutor of the Russian Federation," Putin said.
"Give us a document, give us an official request," he stressed. "We, Russia, cannot prosecute anyone if they have not violated the Russian law."
"This has to go through official channels, not through the press or yelling and hollering in the United States Congress," Putin noted.
While the topic of Russia's meddling in the US democratic processes never seems to dwindle, no solid evidence has been presented so far. Kremlin officials have repeatedly denied the charges. "Until we see facts, everything else will be just blather," Foreign Minister Sergey Lavrov said in Munich last month.
You can share this story on social media: