'So much meddling, so little time': Vintage Lavrov at his best on Russian late-night talk show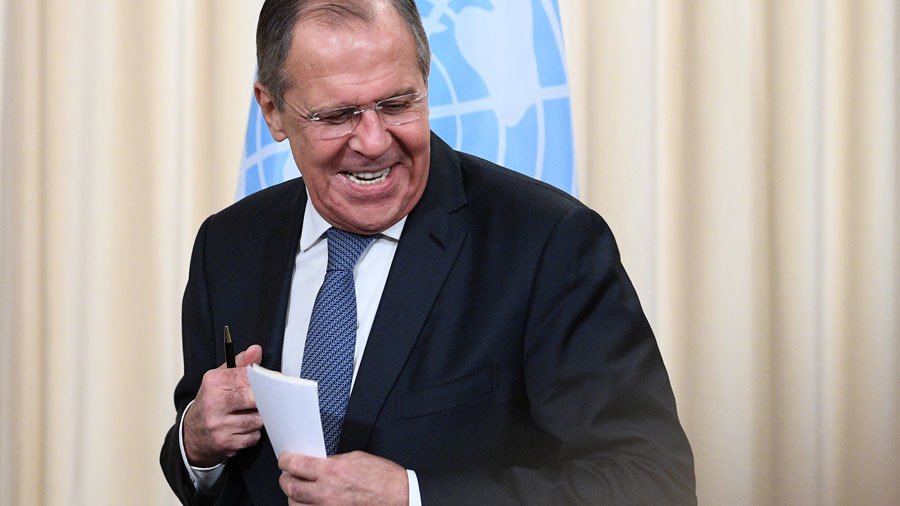 Russia's FM has lightheartedly shared Moscow's 'international achievements' with the host of a Russian satirical show. With many elections to interfere in, only the Japanese emperor managed to buy more time in power, Lavrov said.
Recalling the elections in France, the Catalonia independence referendum and the Brexit vote, the seasoned diplomat, known for his sense of humor, was asked to share Moscow's foreign policy plans for next year.
"You haven't mentioned all we've done. What about Sweden, Denmark, Montenegro, Macedonia and Austria? We've worked hard, [meddling] isn't that easy," Lavrov joked on NTV channel's 'Mezhdunarodnaya Pilorama' ('International Sawmill') show.
Russia got so involved in other states' affairs, it didn't have enough time for other important things. "For instance, to develop cultural ties with Japan, we had to organize a big and successful festival there [at the last moment]," Russia's Foreign Minister said. "However, so far, we've failed to take down the Japanese Emperor."
READ MORE: Japan clears way for emperor to step down in 1st abdication in 200 years
Apparently, the Japanese leader still "has two more years." "We did everything to speed up the process, but he managed to beg for some more time," Lavrov said sarcastically.
You can share this story on social media: