Russia doesn't cry 'Washington hackers' despite daily attacks from US territory – Kremlin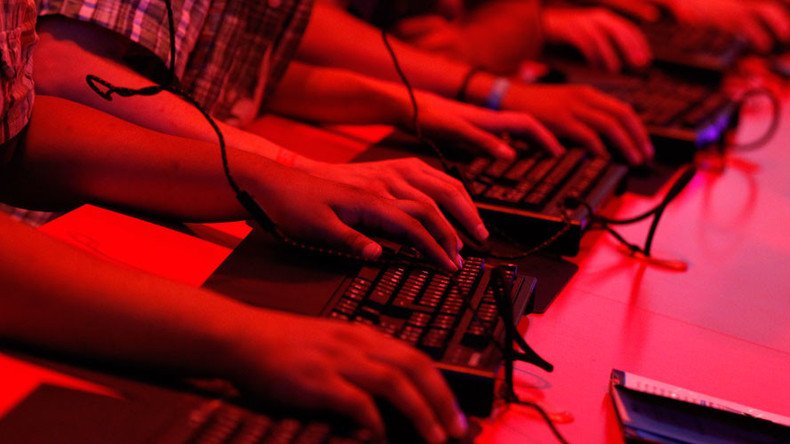 Moscow registers daily cyberattacks emanating from the territory of the United States, but does not make ludicrous accusations that it is orchestrated by the White House or US intelligence agencies, Kremlin press-secretary Dmitry Peskov has said.
"Hacking attacks, which are carried out from the US territory, are recorded daily, including attacks targeting the website of the Russian President," Peskov told journalists on Thursday, adding that similar attacks "come from the territories of many countries around the world."
When asked to specify if he implied that the Kremlin believes Washington or US intelligence agencies might have anything to do with the cyberattacks against Russia, Peskov emphasized that he was only talking about the "US territory" as the source of hacking attempts.
"I don't want to make the public laugh by claiming that official Washington is behind it. A mere fact that a hacking attack is carried out from the territory of some state is in no way a proof that official authorities are involved," the Kremlin spokesman pointed out.
When asked for a reaction to Peskov's comments, US State Department spokeswoman Heather Nauert said, "That does not surprise me. I think that would be some propaganda, and that's all I'm going to say about that."
On Wednesday, Russia's Deputy Foreign Minister, Sergey Ryabkov, said during Parliament hearings that "28 percent of all attacks on Russian cyber infrastructure were carried out from US territory," while the amount of hacking attempts from Russian territory against the US reaches only 2 or 3 percent.
Moscow has approached Washington on numerous occasions, proposing to convene bilateral consultations on tackling cybercrime, but according to Ryabkov, "the US side showed no interest in the initiative and avoided cooperation."
"Perhaps, this way it was more convenient for them to find pretext for more groundless accusations against Russia," Ryabkov said.
US Democrats have repeatedly accused Russian hackers, which they say are linked to the Russian government, of meddling into the last year's presidential election and propelling Donald Trump to power. Similar accusations of election interference, which were also never backed with actual proof, were voiced in France, the UK and several other countries.
Earlier this week, an unsubstantiated report by CNN also accused the 'Russian hackers' of instigating the ongoing rift between Qatar and Arab League nations by hacking into state-owned QNA news agency website. Doha's relations with Saudi Arabia, UAE, Egypt and several other countries were severed after a controversial interview by Qatar's Sheikh Tamim bin Hamad Al Thani was posted and then quickly removed from the QNA website.
READ MORE: Lavrov: 'Russian hacking' report on Qatar-Gulf states row undermines CNN's reputation
Moscow has firmly and consistently denied all hacking accusations, with President Vladimir Putin underlining last week that some "patriotically-minded hackers" may certainly exist in Russia, but "on a state level, we have never participated in cyberattacks."
You can share this story on social media: