US threatens sanctions as Iraq eyes Russia's S-400 missile system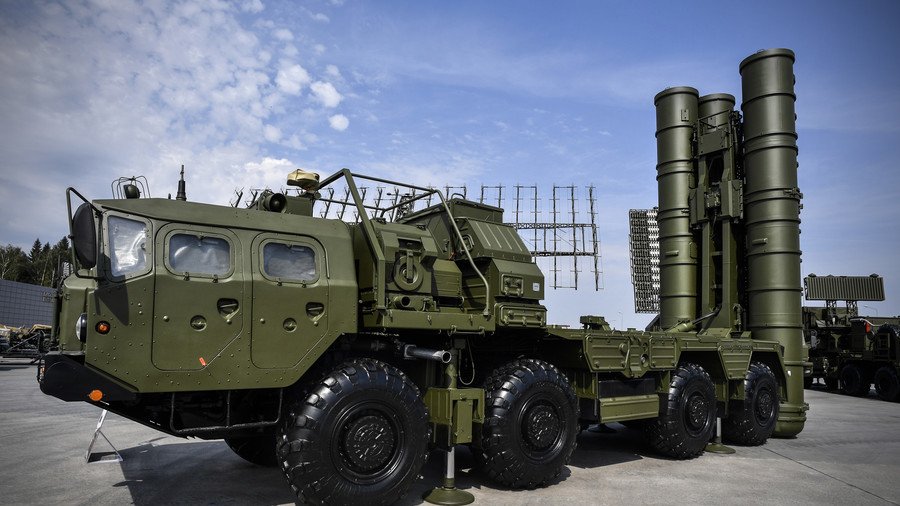 Having suffered two decades of US-led bombing campaigns, terrorist insurgency and sectarian violence, Iraq is now trying to protect its airspace. But the US threatens to slap it with sanctions if it buys Russian missile systems.
Baghdad has recently expressed interest in purchasing Russia's advanced S-400 surface-to-air missile defense systems. However, if Iraq goes forward with the plan, it faces a dilemma: the US could potentially retaliate with sanctions under the Countering America's Adversaries Through Sanctions Act of 2017 (CAATSA).
"We want to purchase any weapons that will strengthen the security of Iraq and the country's armed forces. At the same time, we respect regional and international commitments," Iraqi Foreign Minister Ibrahim Jaafari told RIA Novosti on Wednesday. "There are a number of obstacles on the path [of buying] S-400 systems. The Iraqi side is still negotiating, and when the final decision is made, it will be considered," Jaafari added.
According to State Department spokesperson Heather Nauert, Iraq has already been warned that purchasing S-400 systems could violate CAATSA, which imposes sanctions on countries which purchase weapons from Moscow.
"We are communicating with governments all around the world, such as Iraq and others, about the CAATSA law, and making those governments aware of how they could run afoul of the CAATSA law and the potential repercussions as a result," Nauert said during a press briefing last week. "We have made it clear to countries around the world this is our law, this is what will cause your country, your government to run afoul of the law, and countries then need to make a choice."
But while the US is trying to prevent Russian weapons from entering the country, it appears that Iraq is trying to push the American military out – this time for good. Iraq's parliament passed a resolution on Thursday demanding that the government set a timeline for the withdrawal of all foreign troops stationed in the country.
"Parliament voted on a decision to thank friendly nations for their support in defeating Islamic State [IS, formerly ISIS] and at the same time to demand the government set a timeline for the withdrawal of foreign troops," Husham al-Suhail, a ruling coalition lawmaker, told Reuters.
READ MORE: Possible US sanctions 'obstacle' for Iraq as it studies issue of buying S-400 systems – FM
Russia has traditionally served as one of Iraq's main arms providers. Moscow's ambassador to Iraq, Maksim Maksimov, said in February that Russia is ready to sell the Iraqis S-400s if a "suitable request" for the systems is made. He noted that "large amounts of military equipment" – including MI-35M and MI-28N helicopters, SU-25 fighters and anti-tank Kornet-TI – has already been sent to Iraq to help defeat IS.
The S-400 Triumph is Russia's most advanced long-range surface-to-air system currently on the market. Boasting a range of 400km (250 miles), the missile system is capable of neutralizing targets at an altitude of up to 30km. NATO member Turkey is currently finalizing a deal with Moscow for the advanced anti-air system, although it remains unclear whether Ankara will be subject to sanctions under CAATSA.
Like this story? Share it with a friend!
You can share this story on social media: