Jim Carrey must be penning US govt. statements – Russian Foreign Ministry spokesperson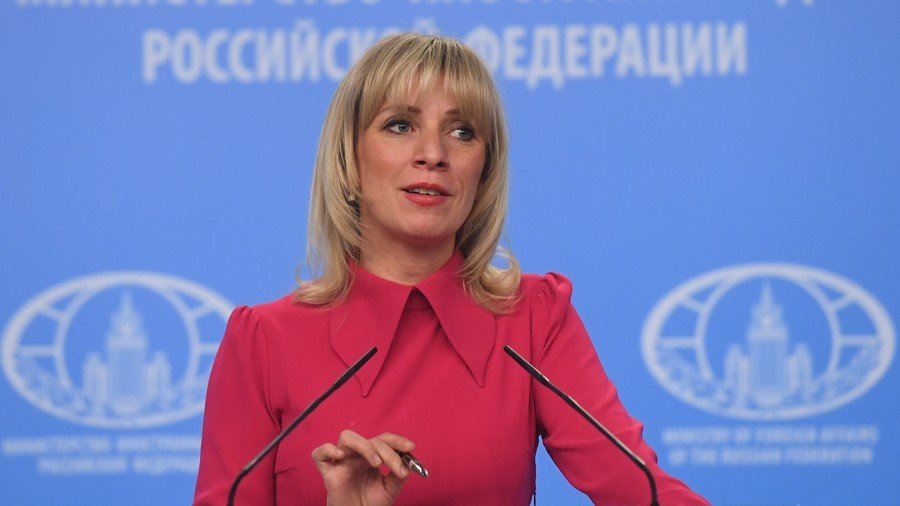 The charges against 13 Russians over alleged meddling into the US elections are so laughable that they must have been authored by professional entertainers, Russian Foreign Ministry's spokeswoman has said.
"I sometimes get an impression that some popular comedians like Jim Carrey are behind the decisions the US takes and the statements its makes," Maria Zakharova told Russia 1 TV Channel's Sunday Evening Show. "I do not know who really comes up with such strategies but it is really very funny: to accuse some 13 people from a [regular Russian] company of influencing the US elections and then to discuss it with a straight face as some sort of … evidence".
The ministry's spokeswoman then went on to say that such persistent and awkward attempts to find evidence of Russian 'meddling' into the US political system suggests that the very system itself is in crisis. Washington officials apparently "seek to somehow slow down this internal political crisis in the US but they do not seem to have much success in that," Zakharova said.
Moscow has repeatedly refuted claims of alleged meddling in the US 2016 presidential elections. Russian President Vladimir Putin said at some point that the US was "not a banana republic" and would not allow any sort of meddling in its elections.
Earlier in February, a US federal grand jury indicted 13 Russian nationals and three Russian entities for allegedly interfering with the 2016 election. Almost all of them were working at an organization known as the Internet Research Agency, which the US authorities accused of conducting "information warfare against the United States of America through fictitious US personas on social media platforms and other Internet-based media."
Foreign Minister Sergey Lavrov dismissed the bringing of the charges as "blather" when he was speaking at the Munich Security Conference in Germany earlier this month. He said he would like to see facts supporting the accusations in the indictments.
You can share this story on social media: