2 attacks thwarted & 3 mosques closed in terrorism crackdown – French interior minister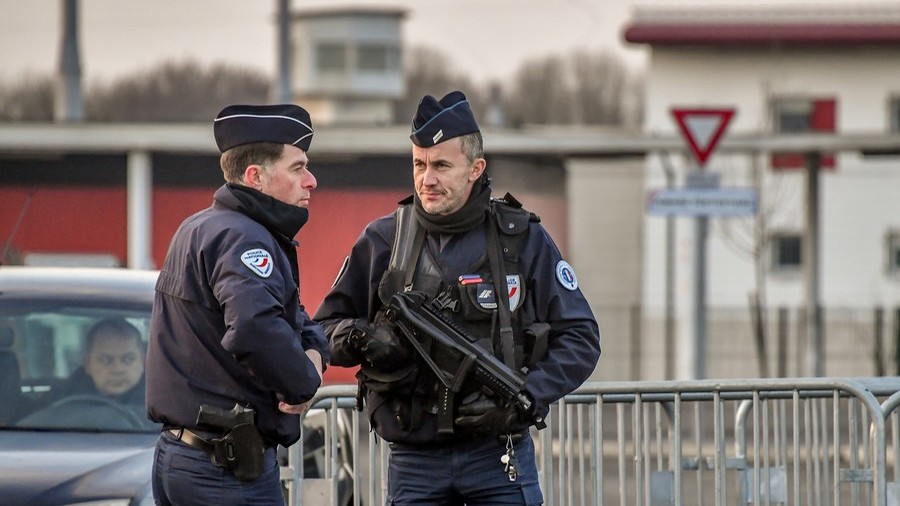 The French interior minister has revealed that authorities have thwarted two planned terrorist attacks since the start of the year. Several mosques have been also shut down over preaching radical ideas, according to the official.
The foiled assaults were aimed at the military and sports facilities, Gerard Collomb said in an interview with Europe 1 radio on Sunday.
The suspect plotting to attack sports facilities was a convert who wanted to make his way to Syria, Le Parisien and AFP reported citing inside sources. In the second case, the 33-year-old suspect from Nimes was planning to attack soldiers taking part in Operation Sentinelle, a military operation launched in January 2015 to guard sensitive targets from terrorist attacks. According to the General Directorate for Internal Security (DGSI), the man pledged allegiance to Islamic State (IS, formerly ISIS) in a video, while explosive materials were also found in his home.
Collomb added that although the suspects behind both plots are now in custody, the terrorist threat still exists and will continue for several more years.
For almost two years, France had been under a state of emergency following the November 2015 Paris attacks which killed 130 people. The state of emergency was lifted by President Emmanuel Macron in November of last year, only to be replaced by a controversial new counter-terrorism law giving security services more power to search and detain suspects at their homes, as well as shut down places of worship.
Gerard Collomb said that three mosques had been closed on Sunday in Aix-en-Provence, Sartrouville and Marseille, for preaching radical ideas.
241 people have been killed in terrorist attacks in France since the shooting at the offices of satirical magazine Charlie Hebdo in January 2015. Last year, three people were killed in two attacks claimed by IS in France, one on the Champs-Elysees in Paris and another at the Saint-Charles station in Marseille. According to figures provided by the interior ministry in January, 20 attacks were also thwarted that year.