China slams new US sanctions 'harming cooperation' on N. Korea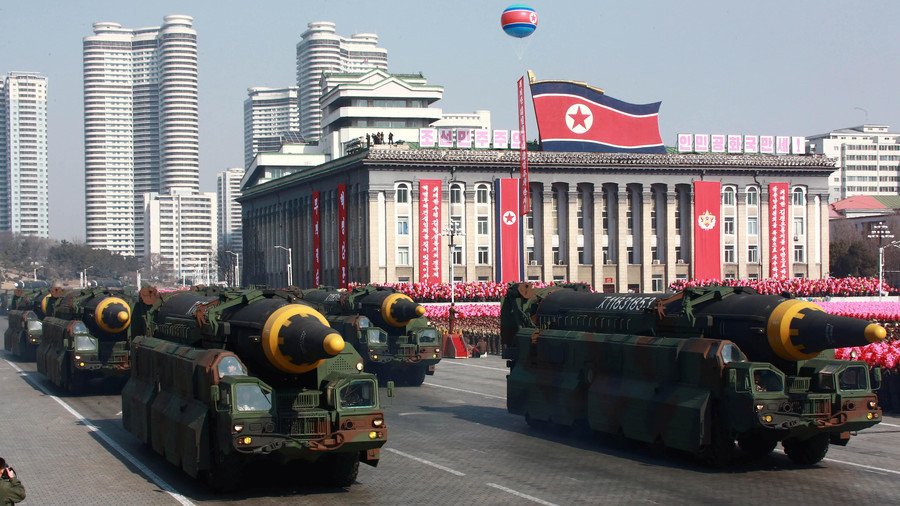 China has called on the US to "immediately stop" unilateral sanctions targeting North Korea. Beijing has been angered after a number of Chinese businesses were included on a new sanctions list.
"The Chinese side firmly opposes the US imposing unilateral sanctions and 'long-arm jurisdiction' on Chinese entities or individuals in accordance with its domestic laws," the Chinese Foreign Ministry said in a statement. "We have lodged stern representations with the US side over this, urging it to immediately stop such wrongdoings so as not to undermine bilateral cooperation on the relevant area."
It went on to state that Beijing has been "comprehensively and strictly implementing" UN Security Council resolutions on North Korea and "fulfilling its international obligations." It said that it "never allows any Chinese citizen or company to engage in activities in violation" of those resolutions.
Beijing has long spoken out against any sanctions imposed against North Korea that are not within the framework of the United Nations.
The US announced on Friday that it was imposing its largest round of sanctions aimed at getting North Korea to give up its nuclear and missile programs. Twenty-seven companies, 28 ships, and one person were sanctioned, according to the US Treasury.
Shipping and energy firms based in mainland China, Hong Kong, Taiwan, and Singapore were affected, along with a Taiwan passport-holder. The actions block assets held by the parties in the US and prohibit US citizens from dealing with them.
China is North Korea's biggest trading partner and sole major ally. However, in January their trade fell to its lowest level since at least June 2014 as a result of UN trade sanctions.
Trump, who took a hardline stance against North Korea even before becoming president, has long stressed that China should put pressure on Pyongyang as its sole economic lifeline. That rhetoric prompted Beijing to accuse the White House of shifting responsibility.
Both Russia and China have urged caution in response to North Korea. In January, Moscow and Beijing proposed a "double freeze" initiative that envisaged the US and its allies ceasing all major military exercises in the region in exchange for Pyongyang suspending its nuclear and ballistic missile program. The initiative was rejected by Washington.
Russia has previously warned that further sanctions could escalate the strained relations. Russian envoy to North Korea Alexander Matsegora advised in January that a total ban on oil exports to North Korea could be interpreted by Pyongyang as a declaration of war.
You can share this story on social media: