German journalist questions Norway's Olympic success over possible 'asthma meds abuse'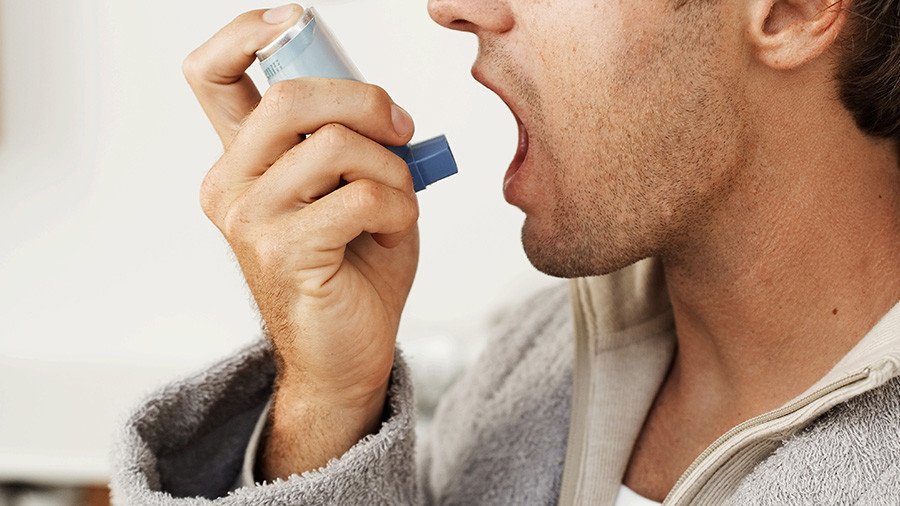 The Olympic success of Norway's skiing athletes has come under fire after a German investigative reporter accused some athletes of abusing their asthma medication to boost their medal haul.
Norway's Alpine skiers won a bronze medal in the inaugural team event in Pyeongchang on Saturday, adding to the country's lead in the medal count with a total of 38. "It's difficult to say why the performance has been way too good," Norwegian Alpine skiing great Lasse Kjus told Reuters.
Hajo Seppelt, a German journalist and documentary filmmaker on alleged state-sponsored doping in Russian sports, cast doubt on the 'unexplained' success, given the numbers of asthma meds brought to the Olympics by the Norwegian team.
Just prior to the tournament, Norway announced that its delegation brought around 6,000 doses of asthma medication to treat national team members if they are diagnosed with the chronic respiratory disease.
"In this case, the question clearly arises: is this not a question of abuse of medicines, and, after all, doping?" Seppelt asked in an interview with ARD while discussing a new documentary he made with Swedish national broadcaster SVT.
In the documentary, Seppelt makes reference to a Danish study which confirms the "anabolic effect," common in steroids, which some asthma drugs have on the human body. "This is an obvious loophole for people who want to use doping," he said.
Earlier this month, state-owned Norwegian broadcasting corporation NRK published a list of drugs taken to Pyeongchang by the Norwegian team doctor. It featured as many as 1,800 doses of Symbicort, 1,200 doses of Atrovent, 1,200 doses of Alvesco, 360 doses of Ventolin, and 1,200 doses of Airomir – which amounts to 10 times more asthma drugs than Norway's neighbor Finland brought to the Games.
In 2016, the debate over of Norway's asthma drug use received media attention when a drug test of three-time Olympic medalist Martin Johnsrud Sundby revealed elevated levels of Beta-2 stimulator drug Salbutamol (also known as Ventolin.) While the World Anti-Doping Agency (WADA) allows 1,600 micrograms of Salbutamol per day, Sundby was caught taking 15,000 micrograms. The skier was deprived of his wins in the 2015 Tour de Ski and banned for two months for using a banned asthma drug, which was considered mild punishment by many critics. The Norwegian federation admitted the mistake after the ruling by the Court of Arbitration for Sport (CAS).
After being briefly banned from competing, Sundby, 33, returned to represent Norway at the 2018 Winter Olympics in South Korea, winning two golds and one silver. "It is common practice in Norway to occasionally use asthma medicine in major ailments in the respiratory system... even where the diagnosis of asthma is not specific," Per Medboe Thorsby, head of the medical committee for Anti-Doping Norway, told Reuters in January.
SVT reported earlier this month that since 1992, as many as 70 percent of Norwegian medals in Olympic skiing events were actually won by athletes diagnosed with asthma. It was also reported that beta-2 stimulators, prescribed to treat bronchial asthma, could help boost the muscle strength of athletes.
Peter Kallings, a veterinary and doping expert for the International Riding Association, told SVT that clenbuterol, a drug containing the same active ingredients as salbutamol and other beta-2 stimulators, could produce an anabolic effect on horses.
The use of Therapeutic Use Exemptions (TUEs) and asthma medicines in high endurance competitions is the subject of a years-long controversy. Under WADA guidelines, the use of asthma medicine is greenlighted if the dosage falls below a certain threshold. "Oral and injected beta-2 agonists are prohibited at all times," the guideline reads.
Think your friends would be interested? Share this story!
You can share this story on social media: