Finland calls on WADA to check Norwegian skiers with asthma for doping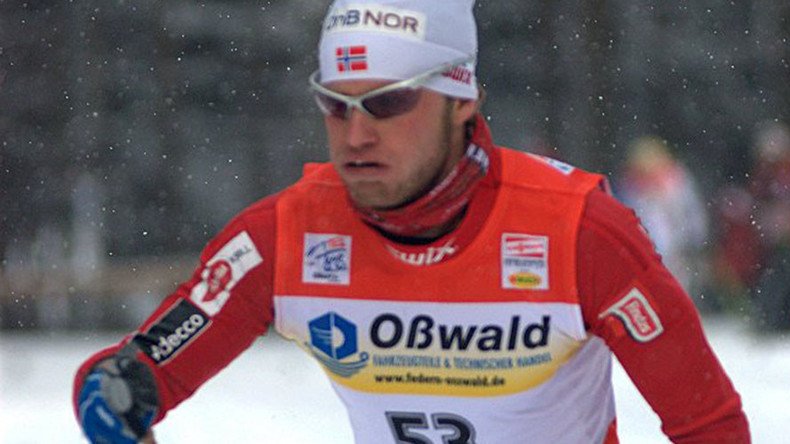 Finland is urging the world anti-doping watchdog to turn its attention to Norwegian skiers suffering from asthma and carry out a thorough examination for banned substances.
Timo Seppala, head of Finland's sports medical center, has called on the World Anti-Doping Agency (WADA) to check all of Norway's asthmatic skiers for doping following the two-month disqualification of Norwegian cross-country skier Martin Johnsrud Sundby, Finnish newspaper Yle has reported.
Last week, Lausanne's arbitration sports court stripped Sundby of his victories in the overall ranking at the 2014-2015 FIS Cross-Country World Cup and the Tour de Ski.
Sundby was suspended for two months after his blood showed an increased presence of ventolin – a drug used for treating asthma that is also on the ban-list for athletes.
The prohibited substance was detected in his urine samples from a tournament in Davos in 2014, and a competition in Toblach in January of 2015.
Sundby was initially acquitted by the international Federation of Ski Sports (FIS) due to his condition, but WADA subsequently challenged the decision and filed an appeal with the court in Lausanne.
The court came to the conclusion that Sundby had a medical reason for using the drug and it hadn't improved his performance, ruling that his violation wasn't grave. Consequently, the punishment that followed wasn't very severe.
This isn't the only case involving the Norwegian team, Timo Seppala said in an interview.
"CAS report showed that the Norwegian Ski Federation was aware that Sundby was using this drug. The doctor of the athlete knew about overdoses, but did nothing to prevent them, which means the federation should be held responsible. Obviously WADA should set up a committee to investigate the use of illegal drugs in the Norwegian Ski Federation to establish the truth. There is no other way," Seppala said.
In 2011, WADA legalized the anti-asthma drug symbicort, which was being used by famous Norwegian skier Marit Bjoergen at that time. Though experts say that asthma drugs can't help athletes breathe easier during races, the matter has raised much concern within and beyond sports community.
Yelena Valbe, president of the Russian Cross-Country Ski Association, spoke out on the dominance of Norwegians in both men's and women's races, calling it "very annoying," since their team consists solely of asthmatics.
Valbe also supported the position of Russian President Vladimir Putin, who said during his annual Q&A session in December of 2015 that athletes requiring drugs for medical reasons should consider joining a paralympic team.
The news of Finland's call comes following sweeping checks on doping in Russia that have detected a whole series of violations which may prevent at least some of Russia's athletes from taking part in the 2016 Rio Olympics.
You can share this story on social media: