IAAF will not review Rio Olympics ban for Russian athletes following IOC decision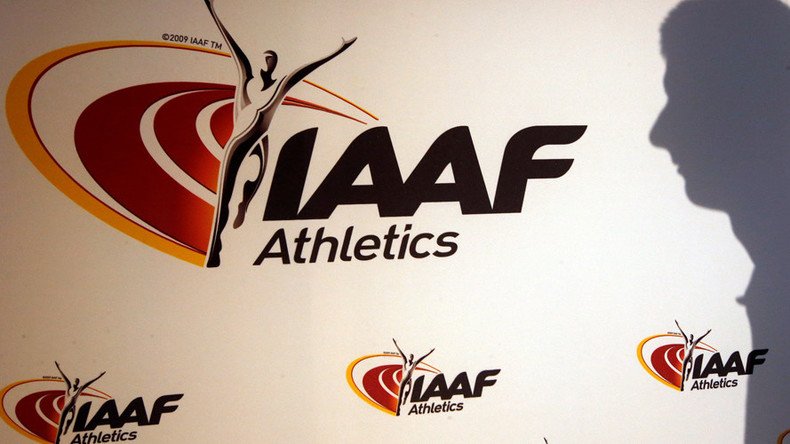 The International Association of Athletics Federations (IAAF) said it would not review the Rio competition entries of Russian athletes and offered "assistance" to other sports federations in preparing individual rulings after the IOC decision.
The IAAF will not lift the ban on the Russian track and field team's participation in the 2016 Olympics, its representative told TASS. The IAAF also said that it already finished reviewing the entries of Russian athletes and will not change its decision.
On Sunday, the International Olympic Committee rejected the idea of a blanket ban on Russia at the Rio 2016 Games, ruling that individual sports federations should decide whether Russian athletes are eligible to compete.
Earlier, Mikhail Butov, the Secretary General of the Russian Athletics Federation expressed his hope that the IAAF would review its decision following the IOC ruling.
At the same time, IAAF said in statement that it "is ready to offer assistance to other international federations" in assessing if Russian competitors can take part in the Rio 2016 Olympic Games, following the IOC decision.
"We have created and been through the process. We know how hard it is emotionally and rationally to get the process right. I have offered the help of the IAAF team to ASOIF and we continue to stand by to assist and offer advice to any international sports federations," the IAAF President Sebastian Coe said.
On Thursday, the Court of Arbitration for Sport (CAS) in Lausanne rejected a plea from Russian track and field athletes to overturn a competition ban imposed on them by the IAAF.
The ban was issued provisionally in November over doping allegations against Russia and was upheld last month, as the IAAF said Russia was not doing enough to address the issue.
You can share this story on social media: