70% of Norwegian Olympic skiing medals won by asthmatics – Swedish documentary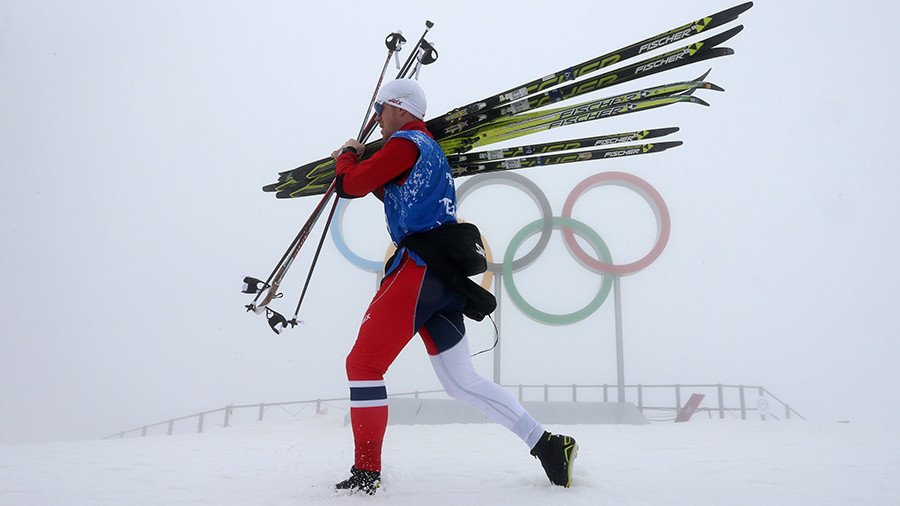 Swedish public broadcaster SVT says 70 percent of Norwegian medals in Olympic skiing events were won by athletes diagnosed with asthma.
The broadcaster carried out an investigation which also found that beta-2 stimulators, prescribed to treat bronchial asthma, could increase the muscle strength of athletes who use it.
SVT reporters interviewed Peter Kallings, a veterinary and doping expert for the International Riding Association, who said that clenbuterol, a drug containing the same active ingredients as salbutamol and other beta-2 stimulators, could produce an anabolic effect on horses.
READ MORE: WADA confirms doping bottles can be manually opened, recommends use of older models
According to Kallings, numerous tests conducted by veterinary doctors proved that clenbuterol is an effective fat burner which also helps to build muscle mass. Animals tested positive for clenbuterol are not allowed to take part in races.
Morten Hostrup, a researcher at the University of Copenhagen, told SVT that six inhalations of another asthma drug, formoterol, substantially boosts sprint speed and enhances muscle strength.
It has been scientifically proven that along with easing acute asthma symptoms, asthma medication can also help to expand athletes' lungs capacity and increase fatigue resistance.
Norway has already been criticized in the past for an alleged overuse of asthma drugs, with many countries raising questions about Norwegian asthmatics' ability to win races.
In 2016, the debate over of Norway's asthma drug therapy reignited, when the doping test of three-time Olympic medalist Martin Johnsrud Sundby revealed elevated levels of Ventolin.
Sundby was subsequently slapped with a two-month ban, which was by many considered a mild punishment. After serving the disqualification, Sundby resumed training and will compete at the PyeongChang Winter Games, which begin on Friday.
At last year's World Championships in Lahti, Finland, the Norwegian skiing team finished first in the overall medal standings, claiming 18 awards, including a clean sweep of gold medals in the women's events.
Some of the world leading skiing countries have started making parallels between Norway's dominant performance at all major events and the use of asthma drugs.
Norwegian newspaper VG reported that 42 out of 61 awards earned by the Norwegians since the 1992 Albertville Olympics went to skiers who had been allowed to use asthma drugs.
On Wednesday, the Norwegian government-owned broadcasting corporation NRK said that the country's delegation brought around 6,000 doses of asthma medication to the 2018 PyeongChang Olympics to treat national team members, who are expected to win a substantial haul of medals in cross-country skiing and biathlon.
You can share this story on social media: