70yo stabs 3 refugees outside German church, released by police
Published time: 20 Feb, 2018 18:42
Edited time: 20 Feb, 2018 19:14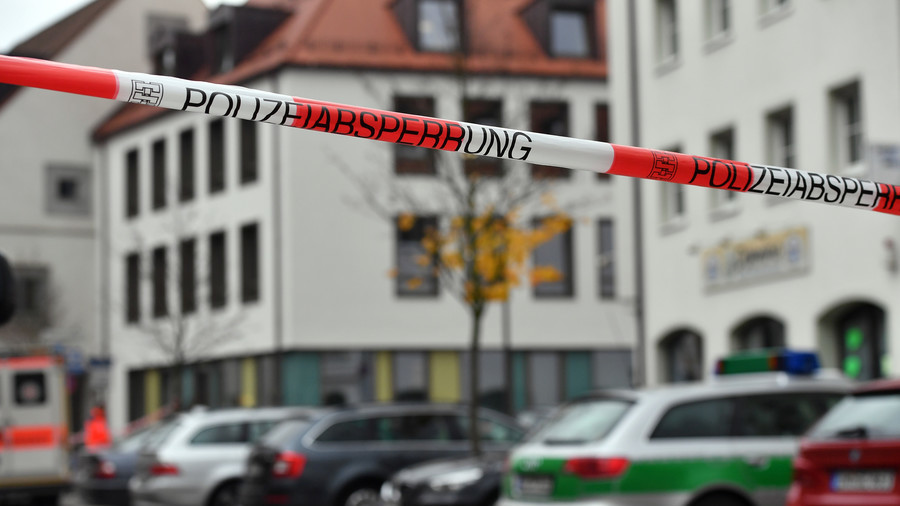 A 70-year-old knifeman has assaulted three refugees in Germany, allegedly over dissatisfaction with the country's refugee policy. The attacker, however, has been released by police, who said there were no grounds to detain him.
The man assaulted three refugees from Iraq, Afghanistan and Syria outside a church in the western German town of Heilbronn on Saturday evening, local police said in a statement. All three men were injured, and a 25-year-old Iraqi was taken to hospital with severe injuries. The assailant was overpowered by a passerby, who restrained him until police arrived.
The 70-year old was "heavily intoxicated" at the time of the attack, the Heilbronn Prosecutor's Office and the police said in a joint statement on February 18. They also noted that the perpetrator had a clean criminal record and was "previously unknown to the police."
The incident is currently being treated as an "aggravated assault," according to another joint statement that was issued on February 20. It added, however, that the case could be reclassified as "attempted murder."
The suspect said during the questioning that he wanted to "send a signal against the current refugee policy," the law enforcement agencies said. However, the man was released from custody as it is was considered unlikely that he would flee, hide or repeat the offense, Bettina Joerg, a spokeswoman of the Heilbronn Prosecutor's Office said, as reported by local media.
Local officials reacted swiftly, voicing their unease at the situation. "I am deeply troubled by this revolting crime and my thoughts are with the victims. I hope they won't suffer lasting consequences,"said Harry Mergel, Heilbronn's mayor. "I call on people to treat refugees with humanity and be prepared to help them."
Attacks on refugees are not uncommon in Heilbronn, a town of 123,000 people. In one such incident that took place on February 15, unknown perpetrators slashed the tires of a refugee family's bicycles, a police spokesman told Heilbronner Stimme. It followed a report that someone had sprayed a swastika on the family's house last August, the paper added.
Media have reported a drastic rise in hate-motivated crimes against refugees. In 2016, 921 attacks on refugee centers were reported, of which 857 had a suspected far-right background, German criminal police office (BKA) said in response to a request for information filed by Die Welt daily.
Like this story? Share it with a friend!