8 people, including a minor injured in Munich stabbing attack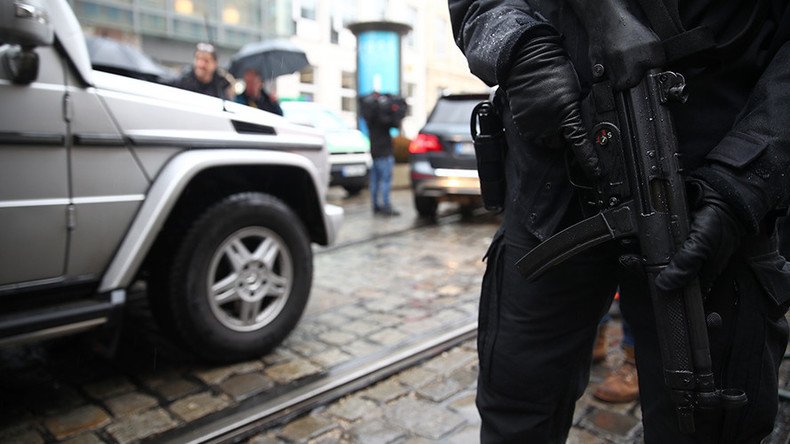 Several people, including a 12-year-old boy, were injured as a knife-wielding man attacked people in the German city of Munich.
The perpetrator began assaulting pedestrians indiscriminately early on Saturday near the Rosenheimer station in east of downtown Munich.
Eight pedestrians, including a 12-year-old boy, were stabbed in five nearby locations, Hubertus Andrae, Munich police chief, said at a press-conference. Their injuries suffered were "superficial" and "non-life-threatening," he added.
Polizeieinsatz am Rosenheimerplatz. Täter verletzt mit Messer mehrere Person. Weitere Informationen folgen. #München

— Polizei München (@PolizeiMuenchen) 21. Oktober 2017
The perpetrator, who was described as an unshaven, "corpulent," blonde-haired man, fled the scene on a bicycle.
Police helicopters were raised in the air as the authorities advised the locals to stay indoors.
The manhunt ended three hours after the stabbings took place, with the suspected perpetrator being arrested.
German police ruled out terrorism in the attack, with Andrae saying: "We have no indication of a terrorist, political, or religious motive."
"I assume it is to do with a psychological disorder of the perpetrator," he stressed, adding that the attacker was known to police over previous offences.
The male, a 33-year-old German national, will be sent to the psychiatric clinic for further examination, the police chief added.
The attack on Saturday comes the very next day after another suspect, described by witnesses as a "madman," injured nine people inside the VIVO shopping mall in the Polish town of Stalowa Wola.
The knifeman, reportedly aged 27, indiscriminately attacked visitors before being apprehended by police.
Munich itself saw a shooting rampage in July last year, when an eighteen-year-old shot dead nine people at the Olympia shopping mall in the Bavarian metropolis.
The gunman committed suicide shortly after the shooting, and was described in conflicting reports as either a far-right extremist or an Islamist.
You can share this story on social media: