Inside US-Thai war games where soldiers guzzle cobra blood (PHOTOS)
Published time: 19 Feb, 2018 19:21
Edited time: 20 Feb, 2018 09:17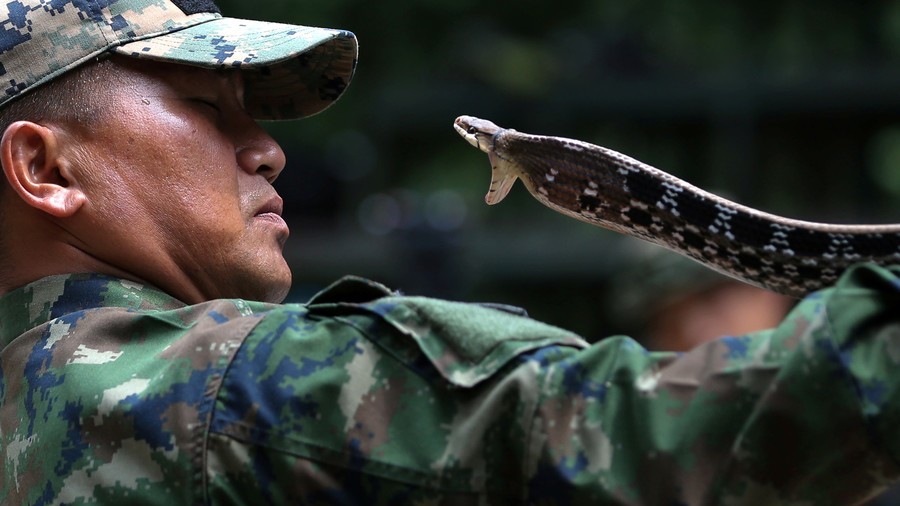 American and Asian soldiers have been flexing their muscles in the latest Cobra Gold war games, where some participants are required to drink the blood of decapitated snakes.
The exercise kicked off last week in Korat, Thailand, where military personnel from the US, Singapore, Japan, Indonesia, South Korea and Malaysia joined the host nation in stress shooting and ambitious assault training. At least 6,800 US troops are taking part in the 10-day tournament, approximately double the number of personnel that attended the event last year.
READ MORE: S. Korea all smiles at Olympics, but troops stay ready in massive SE Asia drills (PHOTOS, VIDEOS)
On Monday, troops were taught how to trap wild animals, including a cobra. During the unusual jungle survival exercise, soldiers from units belonging to the US Marines and the Royal Thai Army handled live cobras before drinking blood from the decapitated creatures.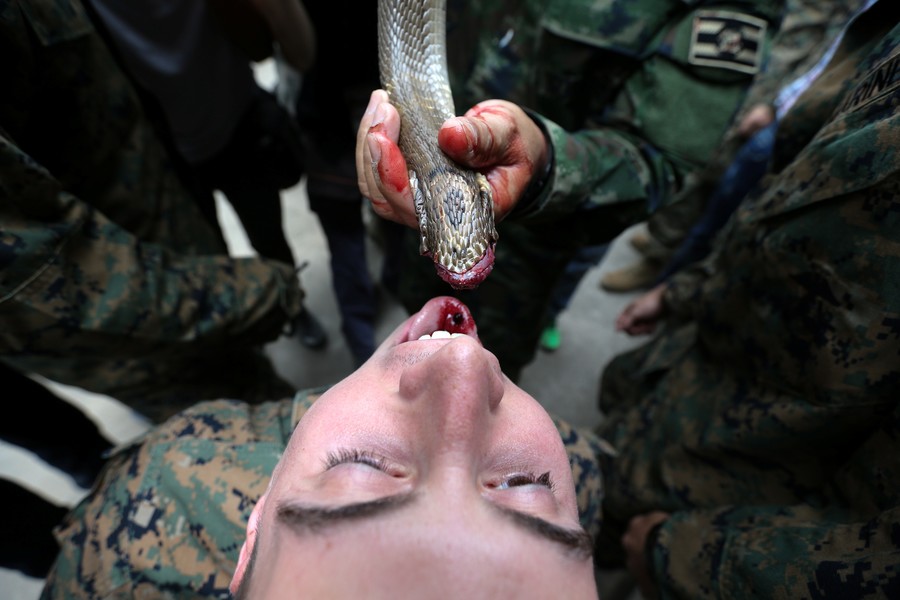 The Cobra Gold event, which is now in its 37th year, put troops through their paces in a mock amphibious assault at Hat Yao Beach on Saturday. Earlier, a reconnaissance unit from the Royal Thai Army engaged in stress shooting with US infantrymen.
Designed to test rifle accuracy, the stress shooting exercise involves soldiers doing squats and pushups before firing on multiple enemy targets.
"We began the training doing individual tactics, bounding and low crawl basics," US Army infantryman Matthew Norcia told a US Department of Defense media outlet.
"After some training with that, we moved into the street shoot live fire exercise. The stress shoot was hot and tiring, but it was fun. I liked it and I think the Thai soldiers enjoyed it too."