CCTV captures the moment shooter opens fire on Russian churchgoers (DISTURBING VIDEO)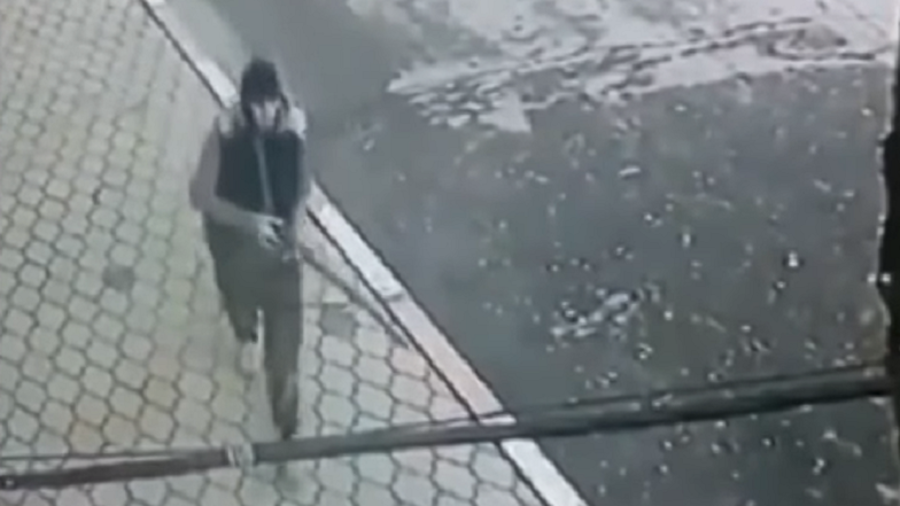 CCTV footage from the site of the deadly shooting at a Christian church in southern Russia, which claimed the lives of five people, shows a man armed with a rifle gunning down two women in broad daylight.
A bearded man clad in a black vest and camouflage pants was seen crossing the street before opening fire on two female churchgoers as they left a service in Kizlyar in the Republic of Dagestan on Sunday afternoon.
The assailant, who was identified as 22-year-old local resident Khalil Khalilov by the city administration, went right up to the victims before gunning them down. A woman walking several meters from the attacker was seen rushing away as the bloodshed unfolded.
Khalilov reportedly shouted "Allahu Akbar" [God is great] as he targeted a group of worshippers leaving a church ceremony dedicated to the start of Lent for Russian Orthodox Christians, father Pavel, the church's senior priest, told Russian news portal RBC.
Four people, all of them women, died at the scene and another woman died during surgery later. Five people, including two security guards, fatally shot the assailant as he attempted to flee after the churchgoers barricaded inside.
READ MORE: Five dead after church shooting in southern Russia, attacker killed (PHOTO, VIDEO)
The attack drew condemnation from both the Russian Orthodox Patriarch and Dagestan's Muslim religious authorities.
You can share this story on social media: