11 killed in gun attack at Coptic Church in Cairo, ISIS claims responsibility (GRAPHIC VIDEO)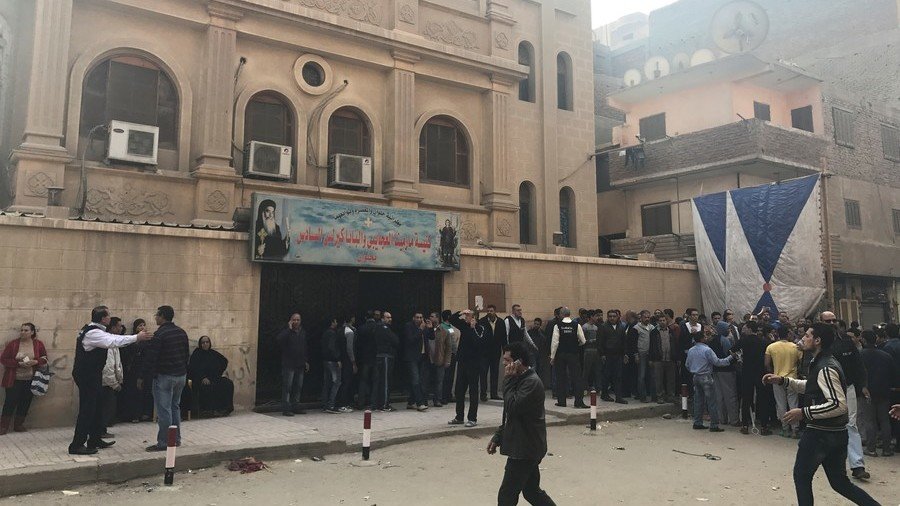 At least eleven people have been killed in a gun attack on a Coptic Christian church south of the Egyptian capital, Cairo. Islamic State (IS, formerly ISIS/ISIL) claimed responsibility for the shooting.
Two gunmen opened fire at a Coptic church in the Helwan district, reported Al-Ahram. The death toll currently stands at ten people, with at least a further five injured, according to Egypt's Health Ministry.
A spokesperson for the government said the wounded have been transferred to Nasser Hospital for treatment.
IS claimed responsibility for the attack later Friday, the terrorist group's propaganda mouthpiece Amaq said, without providing any evidence to back the claim.
Security sources told Egyptian newspaper Masrawy that two attackers were involved in the shooting at the Marmina Coptic Church Helwan.
Helwan Newshas shared graphic footage of a man lying bloodied in the road, who it claims is one of the attackers.
A reporter from the local news organisation told RT.com earlier that the attacker in the video was captured alive and placed under arrest. However, there are contradicting reports that an armed suspect was killed during the incident. A second attacker is believed to have escaped.
The Coptic Church is located in a built-up area approximately 800 meters from a shopping mall.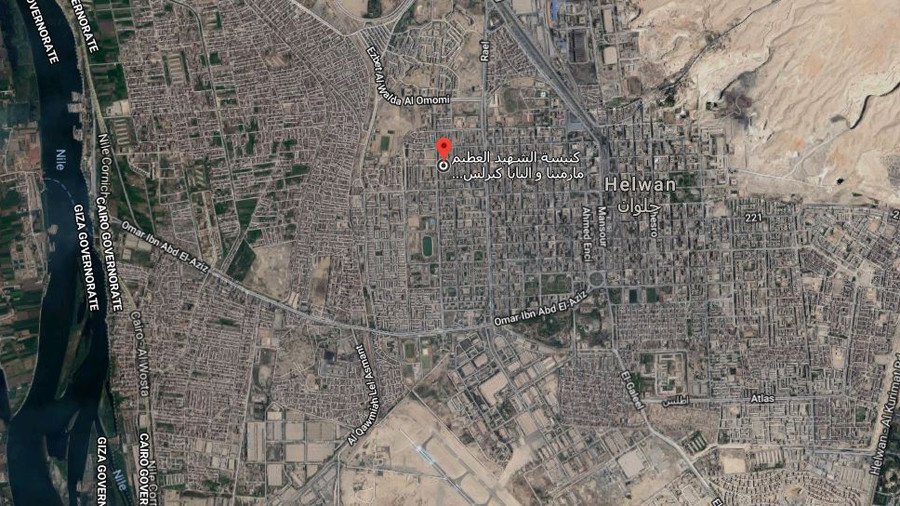 You can share this story on social media: