Homage to the penis: Park full of phallus sculptures attracts Olympic fans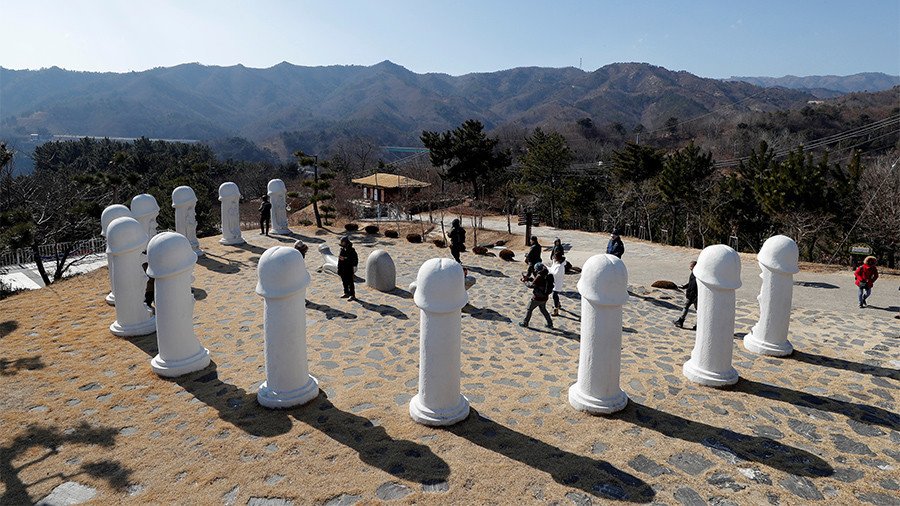 Tourists visiting South Korea for the Winter Olympics are getting excited about more than the athletes' performances thanks to a nearby park full of giant penises.
Mostly of the wooden variety - dozens of penis-shaped sculptures stand erect in Haesindang Park in Sinnam. The unusual obscure attraction has seen a huge spike in visitors fascinated by the variety of phallic shapes, including penis-shaped benches, penis totem poles and even a penis shaped cannon – that tourists have been warned not to mount.
The attraction is dedicated to a virgin who, according to local legend, died in a storm as her boyfriend collected seaweed from a rock in a nearby cove.
According to one version of the tale, the village was unable to catch fish after her death until one day a fisherman urinated into the sea, apparently appeasing her spirit. In order to keep her spirit satisfied fishermen erected a shrine of a phallus on the cliffs of the village.
The extraordinary park contains dozens of wooden and stone carved penises, and it is considered a monument of fertility.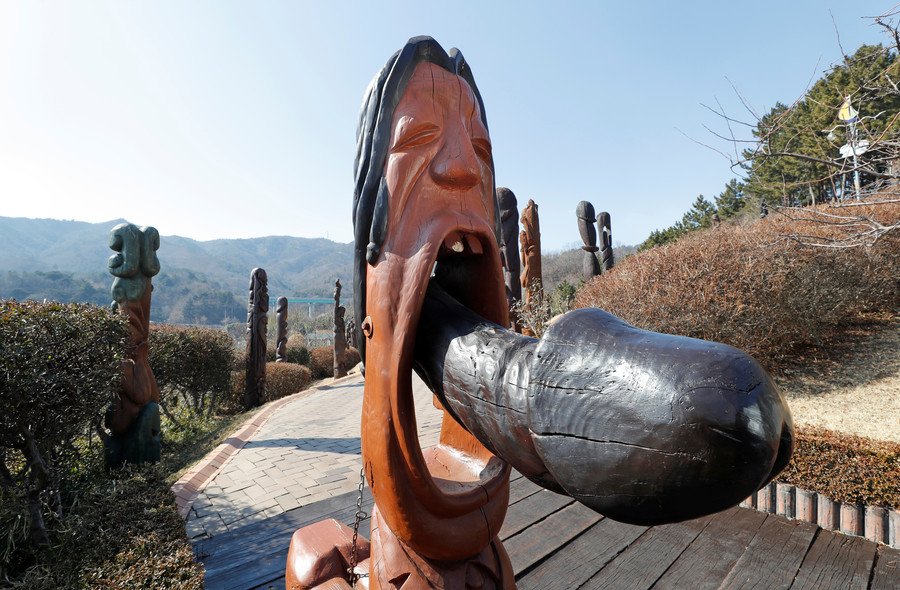 South Korea has one of the lowest fertility rates in the world. This, coupled with an aging population, has led to the country being described as a demographic time bomb.
The birth rate in 2016 stood at 1.17, according to the latest government data, and it is expected to have declined even further in 2017.
You can share this story on social media: