Mystery penis sculpture sparks online debate on mountaintop icons (PHOTOS)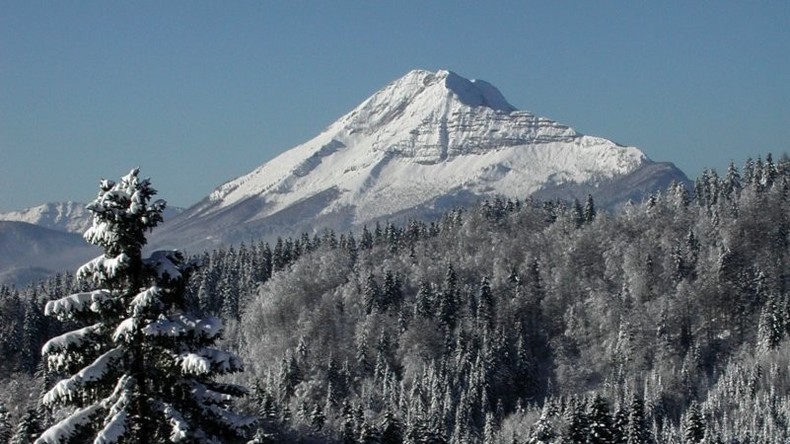 While hiking in the peak district of central Austria, a person might expect to gaze upon stunning mountaintop vistas of natural beauty. But one rambler stumbled across an object that certainly isn't in the tourist guidebook – a giant wooden penis.
The large phallic sculpture was found on a rocky outcrop of the 1,800-meter (5,900ft) high Ötscher mountain. Measuring about 1 meter in height and etched with great detail, the mountaintop penis was discovered by blogger Marika Roth on the Lackenhof trail.
The nature writer posted images of the artwork to social media last Thursday, declaring that the popular Ötscher hiking trail had a new attraction. "I think the ötscher has a new mascot," Roth wrote on Facebook.
It's unclear who brought the graphic carving up the mountain. But it's providing Facebook commenters with the opportunity to discuss the male anatomy and question the rationale behind its placement.
READ MORE: Workout gone wrong: Man gets penis trapped in iron weight
"The Ötscher is a sleeping giant… so someone has opened his pants," an internet commenter stated. Others have debated whether a penis is better than a crucifix, which also sits on the mountain.
"Better a friendly penis that demonstrates fertility and strength than the fearsome execution of ancient times," a second person wrote under the images.
Another chimed in: "Penis instead of summit cross… shows just what values some people have." Whatever people's view of the piece, Roth said it presented a "fun change" to her normal walk.