Ministers banned from sex with staffers as deputy PM gets adviser pregnant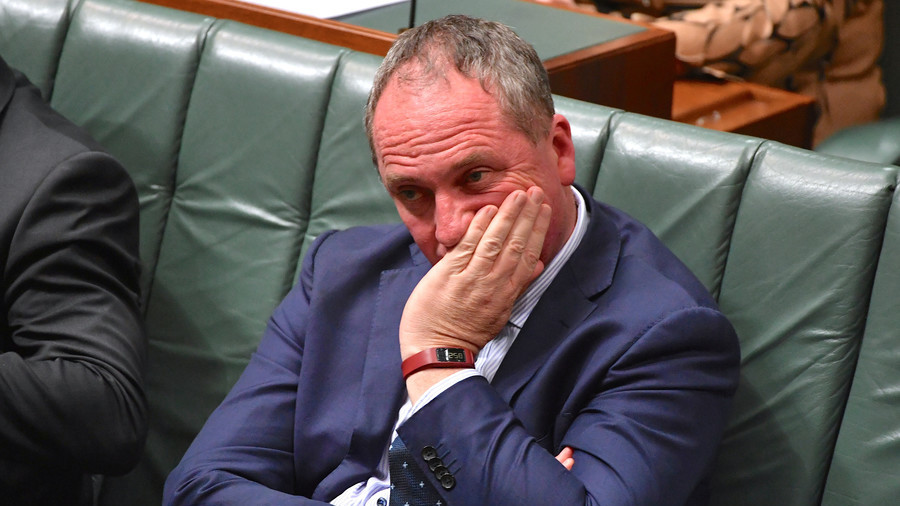 Australia's prime minister is imposing a ban on all sexual relationships between ministers and their staff after the deputy PM's affair with his adviser was exposed when she became pregnant.
Malcolm Turnbull announced the ban following the scandal which erupted after the Sydney Daily Telegraph published a front-page photograph, essentially exposing Deputy PM Barnaby Joyce's relationship with his former media adviser Vikki Campion. arnaby, who was also leader of the National Party and married for 24 years, made a "shocking error of judgment", created a "world of woe" for the women in his life and "appalled all of us," said Turnbull.
READ MORE: US professor fired after telling student 'Australia isn't a country'
Joyce is now taking a week-long personal leave from his duties to "make a new home for his partner and their baby," which is due in April, as well as seek forgiveness from his now-estranged wife and four daughters, Turnbull added. During a speech addressing the governmental scandal on Thursday, Turnbull said the affair raised "some serious issues about the culture of this place, of this parliament," and announced his intent to make changes to the ministerial code of conduct "as of today."
READ MORE: Former US House Speaker Hastert banned from being alone with minors
"I have today added to the standards the very clear and unequivocal provision that ministers, regardless of whether they are married or single, must not engage in sexual relations with a staff member," said Turnbull at a press conference in Canberra.
"Doing so will constitute a breach of the standards," he said, before adding that Joyce will "have to consider his own position" as leader of the National Party. Turnbull stopped short of asking for Joyce's resignation as deputy PM.
Like this story? Share it with a friend!
You can share this story on social media: