'Roo must be kidding: Cyclist body slammed by marauding marsupial (VIDEO)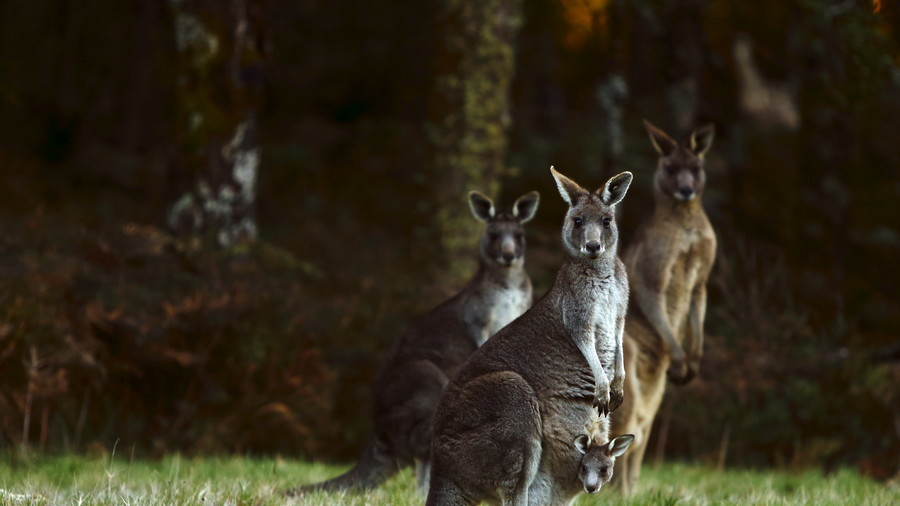 A woman was body slammed by a wild kangaroo while out for a leisurely cycle on Australia Day – which may just be the most Australian thing to ever happen.
The cyclist, identified only as Rebecca, was riding in the Boonah region of Queensland with friends on Friday, Australia's official national day, when she was smashed by a 'roo who appeared from the bush and stormed across the road.
READ MORE: British 'Invasion Day' benefitted aboriginals despite centuries of abuse - former Aussie PM
The dramatic collision was caught on camera by a fellow cyclist and shared on YouTube. The uploader claims to be a friend of the unfortunate Rebecca and says the unlucky rider gave permission for them to share footage of the bizarre takedown.
"Rebecca suffered a subluxation of the AC on her right shoulder (where the 'roo hit her) and a laceration on her left knee, but has a good laugh about it now, 2 days later (and doesn't mind me sharing it here)," reads the YouTube video's description.
READ MORE: Sydney train crash sends passengers flying, injures 16
Unsurprisingly, the ruthless kangaroo bounced away, seemingly unaware of the destruction – or trail of video evidence – it had just left behind.
Like this story? Share it with a friend!
You can share this story on social media: