Busted! 2 'disabled' beggars toss aside crutches & play football when no one's watching (VIDEO)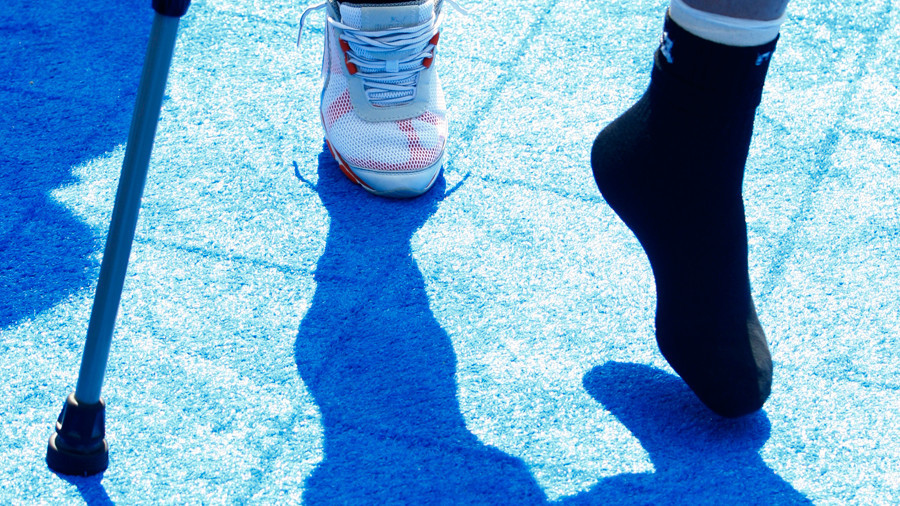 It's not unusual to find a grown man who loves kicking around a football – but those men don't usually pose as disabled beggars before doing so. However, that's exactly what was caught on camera in Krasnodar, Russia.
The video begins by showing a man who is on crutches in an underground passage. He's soon joined by another person on crutches, who kicks a football in his direction.
Both men then prop their crutches against the wall and kick the football around completely uninhibited. One of them even runs to catch up with the ball at the end of the video. It's unlikely that their love of sport was enough to cure them of their "ailments" at precisely the same time, leaving outraged viewers to come to the obvious conclusion that they were running a scam, taking advantage of kindhearted charitable givers.
It's not the first instance of a "transformation" by beggars in the city. Earlier this month, a video posted on YouTube saw a man immediately go from being perfectly healthy to someone who walked with the limp of an invalid. The transformation happened right before he walked into the street to ask motorists for money.
Another instance from January showed a man without physical impairments plop into a wheelchair. The chair was then pushed by his female companion, who carried a sign asking for help. And off they went to work.
Think your friends would be interested? Share this story!
You can share this story on social media: