Asylum seekers scam German aid program for millions by applying with 'up to 12' fake IDs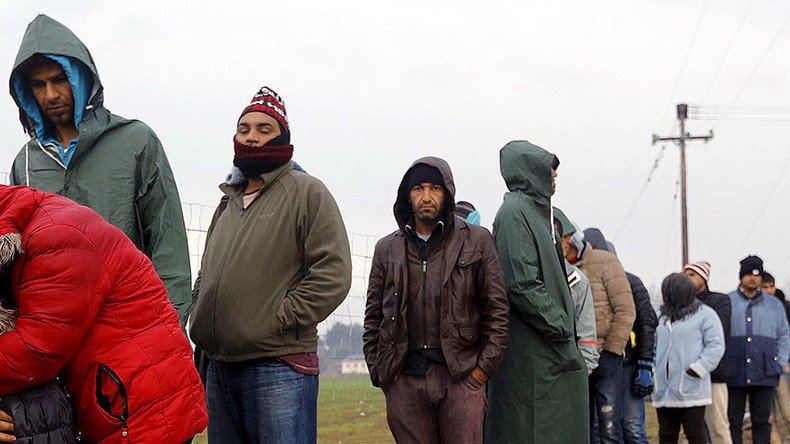 A special commission in the northern German city of Braunschweig will investigate over 300 cases of fraud committed by asylum applicants, who gamed the welfare system by using multiple IDs to claim benefits – and that may just be the tip of the iceberg.
READ MORE: Germany to speed up repatriation of failed Tunisian asylum seekers – Merkel
The estimated total loss of taxpayer money in the state of Lower Saxony alone has been put at three to five million euros ($3.2-5.3 million), Regional German broadcaster NDR reported.
In the majority of cases, the scheme was employed by Sudanese refugees who were applying for benefits within the social welfare system, the head of the newly established investigative commission, Joern Memenga, said, as cited by Deutsche Welle.
The scammers allegedly took advantage of the extreme workload the civil servants who were registering the applications were under in the summer of 2015, at the peak of the European migrant crisis.l
"At that point, we wanted to avoid one thing – homelessness," Memenga said, adding that in some cases the same employees had registered more than one alias per applicant.
The welfare claimants would simply change their appearance to receive additional documents from unsuspecting social service workers. The not so sophisticated con met few road bumps, as the refugees did not have to give their fingerprints and, since they had no documents, were identified only from photographs.
"Sometimes just growing a beard, or putting on a pair of glasses, having shorter hair, but always different surnames," Memenga said, as cited by DPA.
READ MORE: Attacks by refugees 'bitter & repulsive,' Islamic terrorism 'most serious test' for Germany – Merkel
The system was also susceptible to rigging because the civil servants did not have time to sift through all of the applications processed at other municipalities in Lower Saxony, so the same asylum seeker could collect money from different places.
Eventually, one of the employees noticed that some of men in the photos look strikingly similar and sounded the alarm, reporting his suspicions to the police, regional broadcaster NRP, which broke the story, reported.
In one of the most extreme cases uncovered so far, one man was able to bamboozle the state to the tune of tens of thousands of euros using twelve fake identities.
"Our crassest case has twelve alias-personalities. Damage: 45,000 euros, at least," Memenga said, as cited by NRP.
Pursuant to the Asylum Seekers Act, every asylum seeker is entitled to €135 of so-called pocket money and €216 per month to cover basic needs, if the asylum seekers are not on complete state provision.
"Excluding the cost of electricity, you reach about 320 to 350 euros per alias identity and person," Memenga said. It is estimated that a 'refugee' with three to four identities could have drained an extra 5,000 to 10,000 euros from the state coffers.
Though the fraud has now been exposed, the suspects may not face charges due to legal difficulties, as in most cases they used fake names and addresses.
"Without a place of residence, no legal hearing and no service of an accusation [is possible]," Julia Meyer of Braunschweig public prosecutor's office told NRP.
"By the time their cover is blown, they have mostly moved on already," Meyaer added, as cited by DPA.
Last year, Germany received almost three times fewer asylum seekers than in 2015. Some 350,000 asylum seekers entered the country in 2016, while 890,000 people crossed into Germany the year before. The German government spent some €559 million on integration courses for migrants in 2016 alone, and the sum is set to increase to over €600 million next year.


You can share this story on social media: