Car's plunge into river pours cold water on lovers' passions (PHOTO)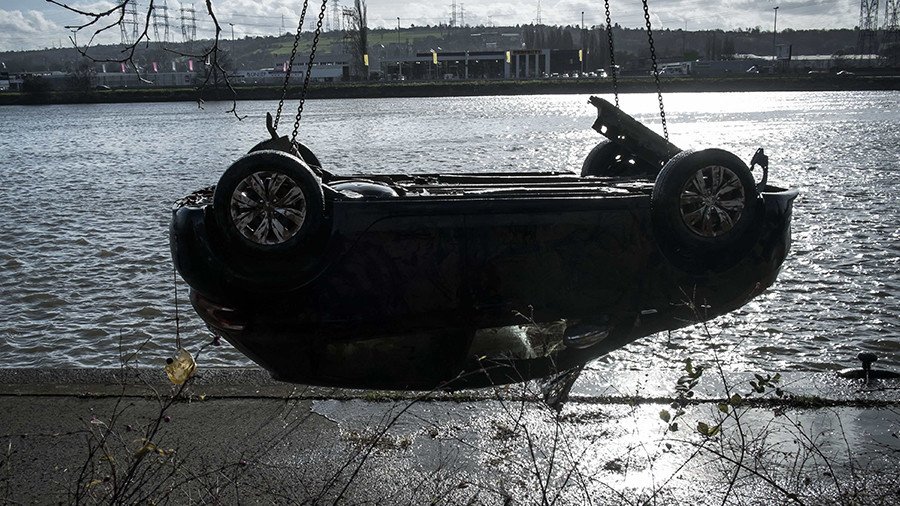 A young couple getting frisky in the back seat of a car had their passions quickly extinguished when their vehicle accidentally rolled backwards into the river Elbe.
In the midst of their love making one of the pair accidentally knocked off the handbrake sending the Smart car trundling into the major river.
Witnesses told the Hamburg Morning Post the couple had been seen kissing on the banks of the river before the incident. The newspaper published a photo of the submerged vehicle.
After plunging into the river the vehicle started rapidly taking in water but the unfortunate couple, aged 21 and 23, managed to scramble to shore.
READ MORE: UK's first sex doll brothel forced to shut down & now it's giving away latex lovers for free
Hamburg fire brigade dispatched several search boats to the scene and the couple were taken to hospital as a precautionary measure. Fire crews later pulled the sodden vehicle form the river.
Think your friends would be interested? Share this story!
You can share this story on social media: