Failed right-wing politician suspected in shooting of migrants in Italy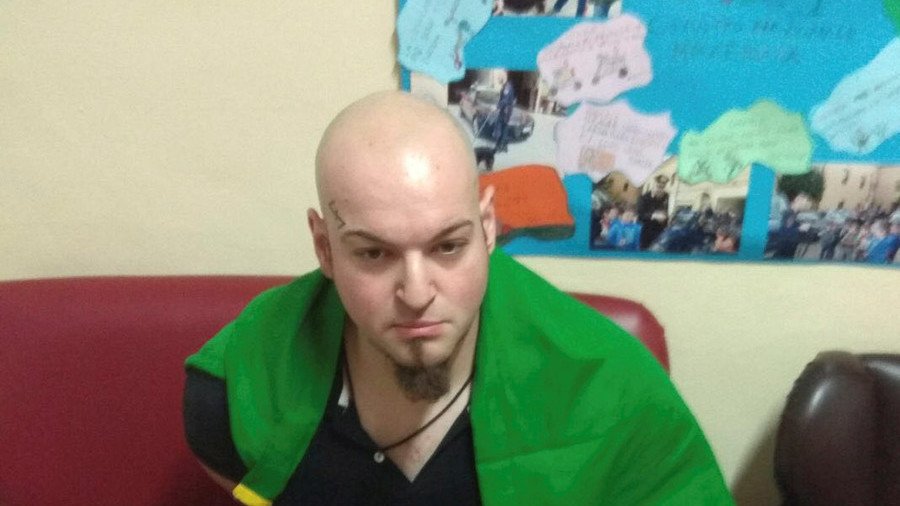 The alleged gunman behind the shooting of several foreigners in the central Italian city of Macerata has been identified as 28-year-old Luca Traini, a one-time failed candidate for the right-wing Northern League party.
At least six people were wounded in the attack Saturday – all of them foreigners and four of them Africans – in what is thought to be a racially-motivated shooting. Traini was arrested at the scene with an Italian tri-color flag draped around his shoulders. A pistol was also reportedly found in his vehicle.
Traini, who has a shaven head and a tattoo of the neo-fascist Third Position movement on his right temple, was a candidate for the right-wing Northern League party at local elections last year but failed to win any votes. Former acquaintances told La Repubblica that Traini, who lived with his grandmother, used to have black friends but had a difficult family life and was kicked out of his gym in October after displaying increasingly extremist sentiments.
The Northern League, or LN, started out pushing for separatism from southern Italy, which it considered backward, but now follows a platform more in line with the rest of the Eurosceptic European right, including a hard line on immigration.
LN leader, Matteo Salvini, distanced himself from the shootings, blaming mass immigration for the racial tensions in the country. Saturday's incident comes shortly after news that a Nigerian man had been arrested for the gruesome murder of an 18-year-old girl on the outskirts of the city. There is speculation the shooting spree may have been a revenge attack. "I can't wait to get into government to restore security, social justice and serenity to Italy," Reuters quoted Salvini as saying.
You can share this story on social media: