Migrants 'targeted' in Italian city shooting spree, man arrested (VIDEO)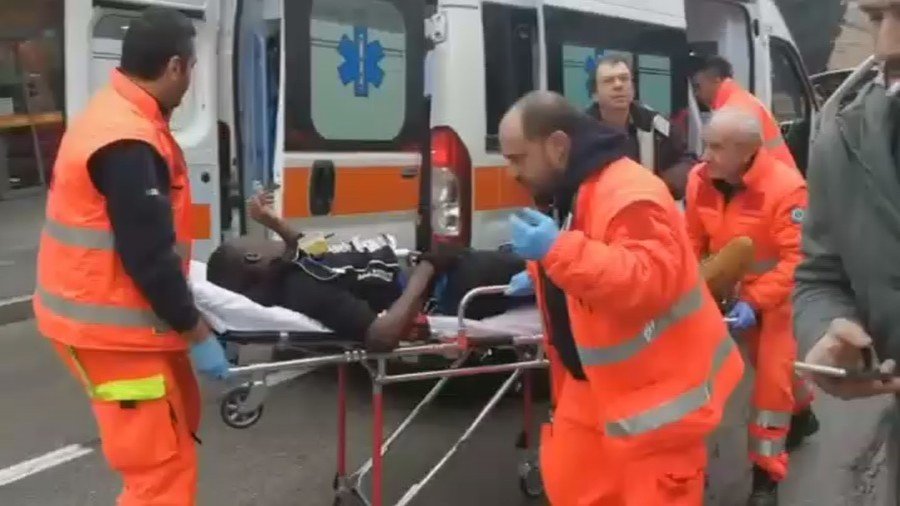 A number of foreign nationals have been targeted in a drive-by shooting in the Italian city of Macerata, with police suggesting the attack may be racially motivated.
Several people were left injured following a shooting spree on Via dei Velini and Via Spalato, reported La Repubblica. One man has now been arrested in connection with the Saturday morning attack, according to police.
A man was arrested at Piazza della Vittoria in connection with the Saturday morning attack. A photo released by police shows the suspect being apprehended with an Italian tri-color flag draped over his shoulders.
The man has since been named as 28-year-old Luca Traini. Meanwhile, a pistol has reportedly been recovered from his vehicle by investigators.
Italian police have confirmed that all the victims are of foreign descent, following suggestions in the Italian press that the shootings were racially motivated, with at least four of the victims said to be African migrants.
Corriere is reporting that one police line of inquiry is that it could be a revenge attack for the death of Pamela Mastropietro. The 18-year-old's dismembered body was recently found in two suitcases on the outskirts of the city. A 29-year-old man from Nigeria has been charged with her murder, reported ANSA news.
Earlier, Macerata Mayor Romano Carancini announced a shut down of schools and offices while the armed assailant remained at large.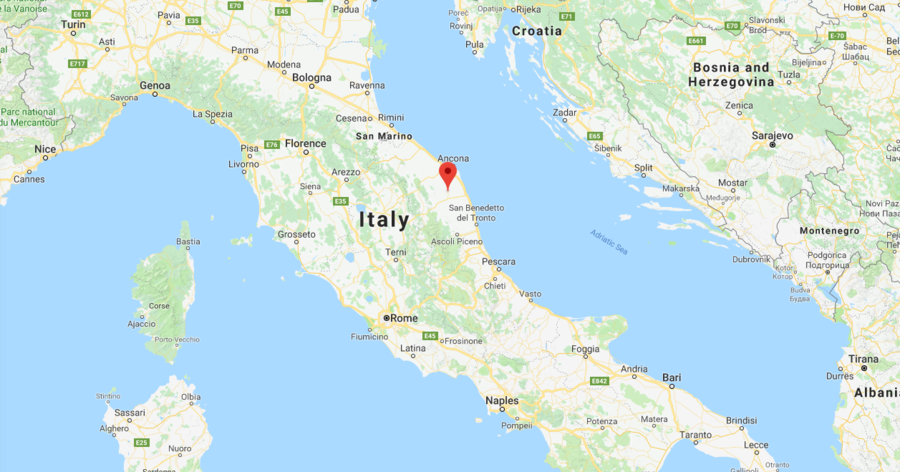 "There's an armed man in a car shooting in town," Carancini said in a Facebook post. "We stopped public transport. We asked schools to keep children inside until further notice. It is recommended not to pick them up until further notice."
Italian police also sent a tweet warning residents to stay indoors.
"Gunshots in Macerata. There are wounded. Police operation in progress. Stay in shelter and avoid outdoor areas," it read.
Think your friends would be interested? Share this story!
You can share this story on social media: