'Justice finally served': Russia reacts to CAS clearing 28 athletes of doping allegations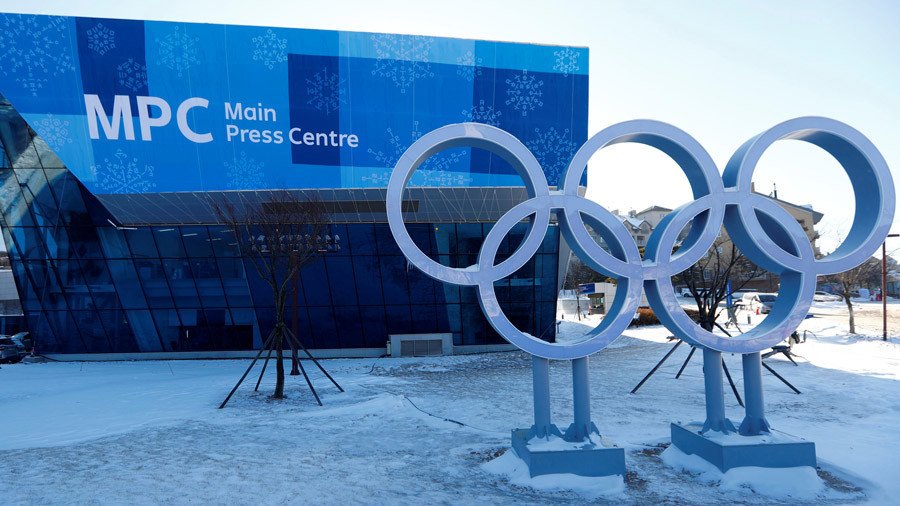 Russian athletes and authorities have praised a decision by the Court of Arbitration for Sport (CAS) to clear 28 Russian sportsmen of doping allegations, allowing them to compete at the upcoming PyeongChang Olympic Games.
"We are all happy that justice has finally been served," Sports Minister Pavel Kolobkov told journalists, adding that the CAS decision proves the country's athletes, who were accused of doping violations, are indeed "clean."
On Thursday, the CAS cleared 28 Russian athletes and dropped their life bans, which had been imposed for alleged doping. The individual results that they achieved at the 2014 Olympic Games in Sochi have been reinstated.
Russian Olympic Assembly chief Alexander Zhukov called the CAS decision "fair," adding that these 28 athletes are now able to take part in the 2018 Olympic Games. "From the very start, we've insisted that our athletes are not involved in any doping frauds, and now we are happy that the court has restored their name and all rewards were returned to them," he said.
The Russian bobsledders and skeleton racers who had their rewards reinstated are true heroes, President of the Russian Bobsleigh Federation Alexander Zubkov said.
Zubkov, who took gold at Sochi Olympic Games, retired back in 2014. He was one of the 11 athletes who had their appeals partially upheld by CAS.
They were also declared "ineligible" for the upcoming PyeongChang Olympic Winter Games, but spared a life-ban from all Games.
Kremlin spokesman Dmitry Peskov hailed the CAS ruling on the Russian athletes, adding that the persistence of sports officials had finally paid off.
"We have repeatedly stated that support of our athletes will be provided at all levels using all possible tools aimed at asserting their rights. CAS's decision [to uphold the appeals of Russian athletes] proves that active steps to protect the athletes' rights in court could be feasible and effective, and we will continue taking steps in that direction," he said, R-Sport reported.
READ MORE: IOC 'regrets' Russian athletes' Olympic appeal success
Svetlana Zhurova, a State Duma deputy and Olympic champion in speed skating, called the CAS decision positive, expressing hope that previously banned athletes would now be permitted to compete at the upcoming Winter Games.
"This is positive news. Of course several athletes have already retired and will not compete in PyeongChang, but those guys who have planned to participate will more likely go to the Olympics," she said.
"We understand why CAS has taken such a decision. We said on numerous occasions that everything that happens with doping probes, after doping control procedure is completed, lies beyond athletes' competence. This is the responsibility of those people who fudged the doping results. It's unfair that athletes should bear the blame of other people's fraud."
On December 5, the entire Russian squad was banned from the 2018 Olympics by the IOC as the result of the investigation into Russia's alleged systematic doping violations. The Olympic governing body also suspended the Russian Olympic Committee (ROC), allowing, however, national athletes with clean doping records to compete at the PyeongChang Games.
More than 40 Russian team members were penalized for allegedly violating anti-doping rules which led to the IOC giving them lifetime Olympic bans. Their results from the 2014 Sochi Games were also annulled with medals being relocated to other participants.
A total of 169 Russian team members competing under the name of Olympic Athletes from Russia (OAR) have been approved for the Games. The IOC previously stated that the OAR delegation could be potentially extended in the event of decisions by CAS.
However, after 28 appeals of the Russian athletes were upheld, the Olympic governing body has not confirmed that those cleared by CAS will be invited to participate in the Winter Olympics, which will kick off in PyeongChang next week.
Like this story? Share it with a friend!
You can share this story on social media: