Surveillance of minors could prevent attacks by 'brainwashed' ISIS children - German intel chief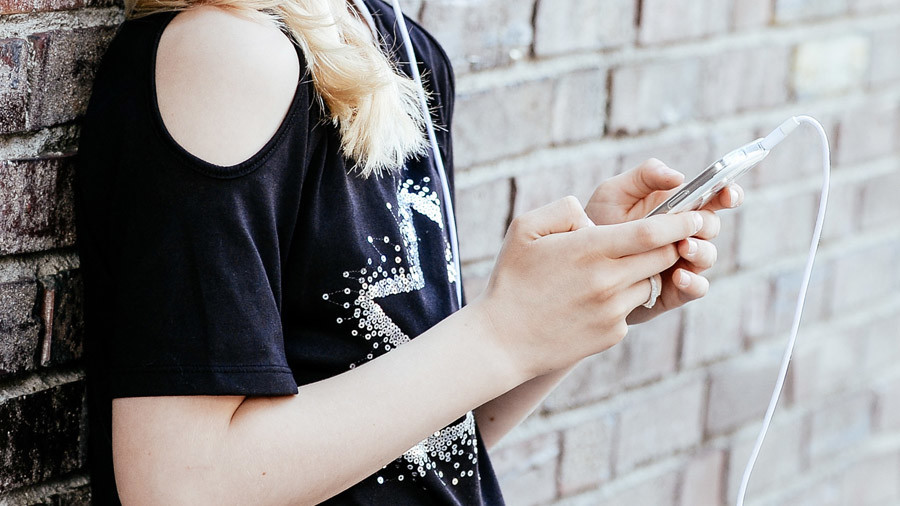 Germany's domestic intelligence chief is urging Berlin to review laws restricting the surveillance of minors, warning that "brainwashed" children who grew up with Islamic State ideology could be "living time bombs."
Hans-Georg Maassen, head of Germany's Office for Protection of the Constitution (BfV), spoke to Reuters about the possibility of children who were raised around Islamic State (IS, formerly ISIS) in Syria and Iraq could return to Germany and potentially carry out violent attacks.
"We see that children who grew up with Islamic State were brainwashed in the schools and the kindergartens of IS," he said. "They were confronted early with the IS ideology... learned to fight, and were in some cases forced to participate in the abuse of prisoners, or even the killing of prisoners."
Maassen went on to say that "we have to consider that these children could be living time bombs... there is a danger that these children come back brainwashed with a mission to carry out attacks."
The intelligence chief said Germany should review laws which currently restrict the surveillance of minors under the age of 14, in order to be prepared for the risk that children returning to the country could potentially plot terrorist attacks.
However, Maassen himself stated that only a small number of the 290 children and toddlers who left Germany or were born in Syria or Iraq have so far returned to the country. Overall, nearly 1,000 people are believed to have left Germany to join IS militants abroad.
Maassen also stressed that brainwashing isn't confined to areas where Islamic State is strong. He said the group is continuing to target young people in Germany online, often through propaganda aimed to get them to join the jihadist group.
"Islamic State uses headhunters who scour the internet for children that can be approached and tries to radicalize these children, or recruit these children for terrorist attacks," he said.
It's not the first time that Maassen has warned of the potential threats posted by returning children. In October, he said the situation "could allow a new generation of jihadists to be raised here (Germany)." He encouraged members of the public to "take a very serious look" at the threat, and to call the BfV hotline if they noticed anything suspicious.
The radicalization of minors has long been a hot topic in Germany, as three of the five Islamist attacks that occurred in Germany in 2016 were carried out by minors. That same year, a 12-year-old boy was also detained after trying to bomb a Christmas market and city hall.
Think your friends would be interested? Share this story!
You can share this story on social media: