Self-confessed ISIS recruit denies instructing 12yo boy to blow up German Christmas market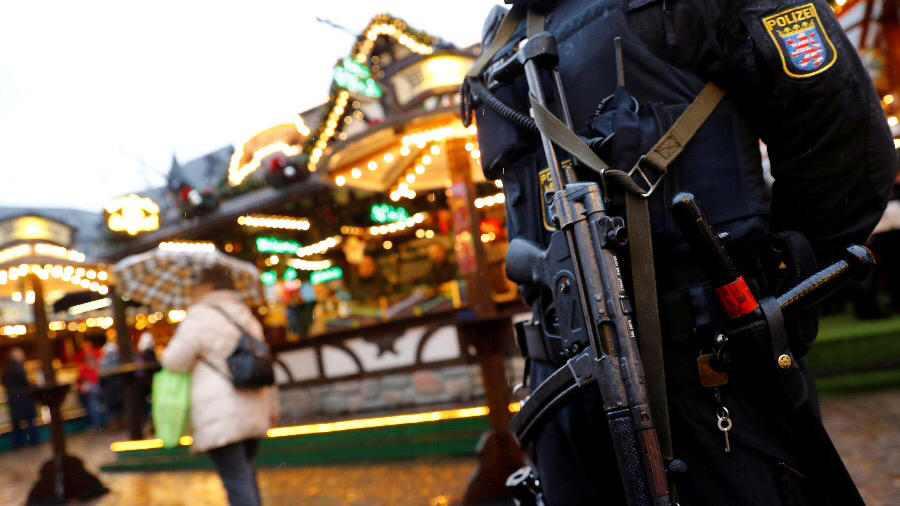 Austrian prosecutors have filed charges against Lorenz K., the teenage son of Albanian immigrants who they say mentored and guided a 12-year old German-Iraqi boy through two failed Islamist attacks in late 2016.
The 55-page indictment delivered by the Vienna Public Prosecutor's Office and cited by Austrian media, alleges that Lorenz, now 18, pledged allegiance to Islamic State (IS, formerly ISIS/ISIL) in the summer of 2016, and began contacting even younger boys in a bid to recruit them.
The 12-year-old resident of the town Ludwigshafen in Rhineland, Germany, with whom the 18-year-old had formed a bond, left a bag filled with unlit fireworks and nails near at a Christmas market on 26 November 2016, and outside the city hall a week later on December 3, when he was caught.
Investigators say the explosives would not have detonated on its own, but said Lorenz talked the the perpetrator through every step of the planned attack – from helping him prepare and successfully test the bomb; encouraging him to pick a market instead of a church; as well as writing to him on Whatsapp: "Put on a thick jacket... Then go behind a hut and light and run," minutes before the scheduled explosion.
Lorenz K.'s lawyer says his client rejects the charges of terrorism, which could land him with 15 years behind bars. "We will deny everything except IS membership," said Wolfgang Blaschitz, according to Austrian news website OE24. "Lorenz is certainly not public enemy number one".
Lorenz was jailed for aggravated robbery for 29 months in 2015, but found Islam while behind bars, and began to attend mosque while on day release. His preacher, Ebu Tejma, was sentenced to 20 years in prison for extremist recruiting in 2016.
Lorenz K.'s accomplice, born in 2004, was too young to face justice according to German law, and was placed under supervision by the authorities.
You can share this story on social media: