Number of violence-prone Islamists in Berlin grew more than four times in 6 years – report
Published time: 18 Jan, 2018 21:03
Edited time: 27 Feb, 2018 12:58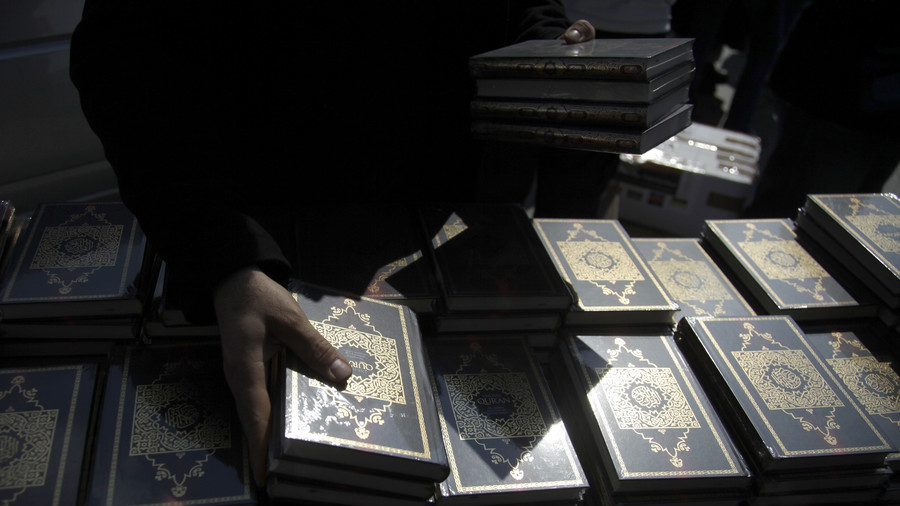 The number of violent Islamist radicals living in Berlin has jumped more than fourfold in six years, says a new security report cited by German media. It added that the Islamist clusters in the capital are growing rapidly.
As many as 950 followers of Salafism, a radical, ultraconservative interpretation of Islam now live in Berlin, the Tagesspiegel daily says, referencing a report by the German domestic intelligence service, BfV. The number of Islamists in Berlin has more than doubled since 2011, and is steadily rising as 100 new followers joined local Salafist groups just since last spring, the paper reported.
The number of violence-prone radicals within the group is growing even faster, and has more than quadrupled over the same period. Six years ago, there were some 100 people in Berlin whom the German security forces described as Salafi jihadists. That number has now swelled to 420, the BfV report stated. The intelligence review was presented to Berlin's lawmakers Wednesday.
Over recent years, 127 radicals traveled from Berlin to Syria and Iraq to join terrorist organizations such as Islamic State (IS, former ISIS/ISIL), BfV said. At least 17 have been killed in the Middle East. Almost 90 percent of the Salafists in Berlin are males, who are about 34-years-old on average. Half of the Islamist radicals living in Berlin are German nationals, the report says further. However, a third of the Islamists who have a German passport are dual citizens.
People hailing from the Caucasian regions in Russia's south comprise the largest foreign grouping among the Islamists living in Berlin, according to the report. A handful of refugees who came to Germany since 2014 have linked up with radical groups, with the BfV putting the number at 27. Sixteen of them are described as being inclined to violence.
Berlin's radicals have a well-developed infrastructure in comparison to other German cities, the study notes. The Islamists run mosques, clothing shops, book outlets and grocery stores.
Almost 400 Islamists attend the four Berlin mosques, which the BfV calls "meeting places" of the radicals.The Berlin Christmas market attacker, Anis Amri – who drove a stolen truck into a crowd at the market in December 2016, killing 12 people – attended one of these mosques. The facility was subsequently shut down by authorities over suspected links to Islamic State.
The head of the BfV, Hans-Georg Maassen warned there's a record number of Islamists in Germany, saying in December 2017 they're now almost 11,000 strong. He added that the fundamentalists increasingly use "mall conspiratorial circles, primarily on the internet" instead of mosques to spread their radical propaganda.
Late last year, German security services identified an Islamist terrorist network made up of 40 women. The group of so-called "40 sisters" who follow a Salafist doctrine, stirs up hatred against "non-believers" and aggressively propagates their ideology on the internet, according to the authorities.