Number of Islamist radicals 'at an all-time high', warns German intelligence chief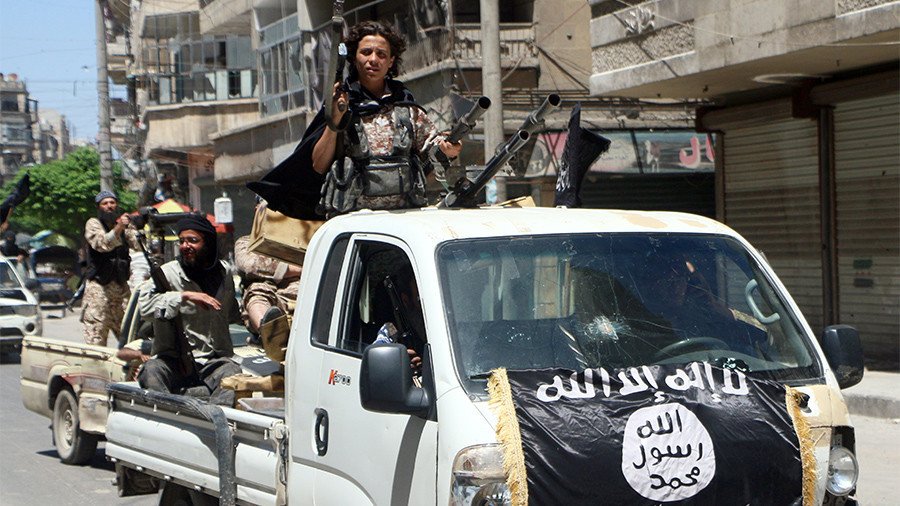 German intelligence chief Hans-Georg Maassen has said that the security services are facing a record numer of Islamists. The news comes as world leaders announce the defeat of ISIS in Iraq and Syria, potentially prompting an exodus of fighters.
The number of Islamist sympathizers is at an "an all-time high", Maassen, the president of the Federal Office for the Protection of the Constitution (BfV), said on Sunday. The number has gone up from 9,700 to 10,800 over the past year, with the fundamentalists increasingly abandoning radicalization in mosques in favor of "small conspiratorial circles, primarily on the internet," which is proving a "particular challenge" for the security services. The splitting up of Islamist groups into smaller factions has also made them more difficult to monitor, Maassen added.
Salafists follow an ultra-conservative, fundamentalist interpretation of Islam, and Salafist organizations such as Hizb ut-Tahrir see Western-style democracy as incompatible with the rule of God, instead seeking to live under Sharia law. This might not necessarily make them prone to terrorism or violence, but their beliefs provide the spiritual basis for groups like al-Qaeda and Islamic State (IS, formerly ISIS).
Maassen highlighted Salafists coming from Chechnya and the North Caucasus as a particular threat, due to their wide-ranging networks and combat experience both in the insurgency against Russia and their fighting on behalf of Islamic State in the Middle East.
The intelligence chief's warnings come as world leaders announce the end of the IS uprising in Iraq and Syria. Russian military recently declared that the entire territory of Syria has now been cleared from terrorists, while on Saturday Iraqi Prime Minister Haider al-Abadi also announced that IS had been cleared from all Iraqi territory. Similar statements had been made by Iranian President Hassan Rouhani in November.
Although its dreams of a caliphate have been shattered, IS continues to pose a threat through its remaining fighters, who may make their way back to their home countries. Moreover, it has affiliate groups in Egypt, Southeast Asia and elsewhere. Around 950 Germans left to fight jihad on behalf on IS after its surge across Iraqi and Syrian territory in 2014. Since then around a third of them have returned, although according to Maassen most of those are women and children.
"We haven't seen any significant flows of male fighters returning home," Maassen told the Deutsche Presse Agentur (DPA) news agency earlier in December. "We assume that Westerners still fighting with IS to this day intend to stay there until the very end, and will only then seek to settle in Europe once again."
But the returnees still pose a threat, and Maassen warned about the dangers posed by women and children returning from IS-controlled areas, who may have been radicalized during their time in the self-proclaimed caliphate.
"There are children who have been brainwashed and highly radicalized at 'schools' in IS-held areas. It's a problem for us because many of these kids and teenagers can sometimes be dangerous," Maassen told DPA.
Massen added that women returning to Germany from Islamist strongholds "had become so radicalized and identify so deeply with IS-ideology that, by all accounts, they must also be identified as jihadis… we have to keep them in our sights."
You can share this story on social media: