'It was a game to me': Ex-porn star intel agent who became Islamist agitator sentenced in Germany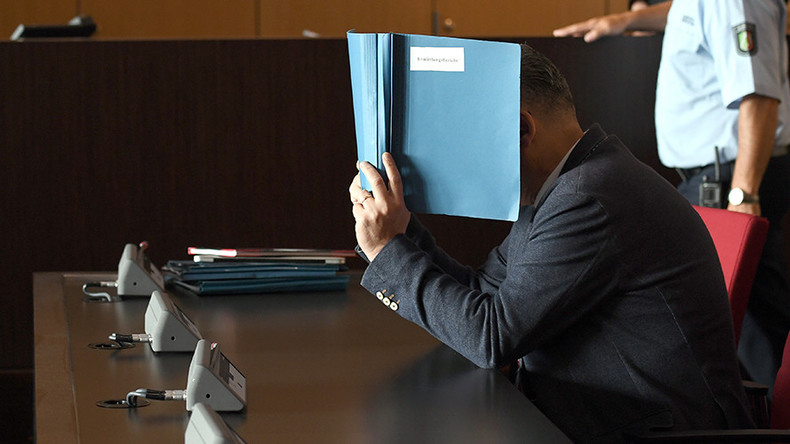 Roque M., a German spy agency operative who became a radical Islamist online out of "boredom," has been given a suspended 12-month sentence by a Dusseldorf court for intent to share classified information.
"There is no one who regrets all of this more than me," said the 52-year-old Spanish-born man following the sentencing.
Roque M. began working for the German BfV security agency in April 2016, and was assigned to monitor radical Salafist groups online, a job he described at his trial as "a lot of fun."
However, the thrill of illicit online exchanges did not stretch into the weekend, and Roque M., tasked with looking after his disabled son at home, began to create fake far-right and Islamist personas, and posted under these aliases on social media.
Roque M., who investigators discovered had secretly converted to Islam in 2014, then moved to more dangerous behavior, such as egging radicals on to attack the office of his own agency bureau in Cologne.
"I never met with any Islamists. I would never do that. The whole thing was like a game," Roque M. said at the start of his trial, according to AFP.
The BfV nonetheless became alarmed at the emergence of a new radical voice, and when they checked one of his aliases they discovered that the poster was a gay porn star, who featured in films as recently as 2011, and also their own colleague, a married father of four.
A sting was arranged in which a BfV operative contacted Roque M., posing as an Islamist and asking for insider information. Roque M. promptly gave out classified details of arrangements at his security agency, and unmistakably revealed his own identity, leading to his arrest in November 2016.
Roque M. confessed that he was the one posting under various aliases, and was initially charged with helping to plot terror attacks, before the more serious accusations were dropped, and he was released in anticipation of his trial this September.
Some speculated that Roque M., who sat on the board of a Catholic school attended by his children throughout these events, thought himself to be a Muslim double agent, while several of his colleagues told the Washington Post that the man, who previously worked as a bank clerk, was simply mentally ill.
The high-profile security breach, at a time when Europe is facing a surge of Islamist attacks, has raised questions about the BfV's vetting practices, but the agency said that the prompt identification and detention of the "mole" showed that internal procedures were working as intended.