Putin: Almost all Syrian territory freed, including historic Christian regions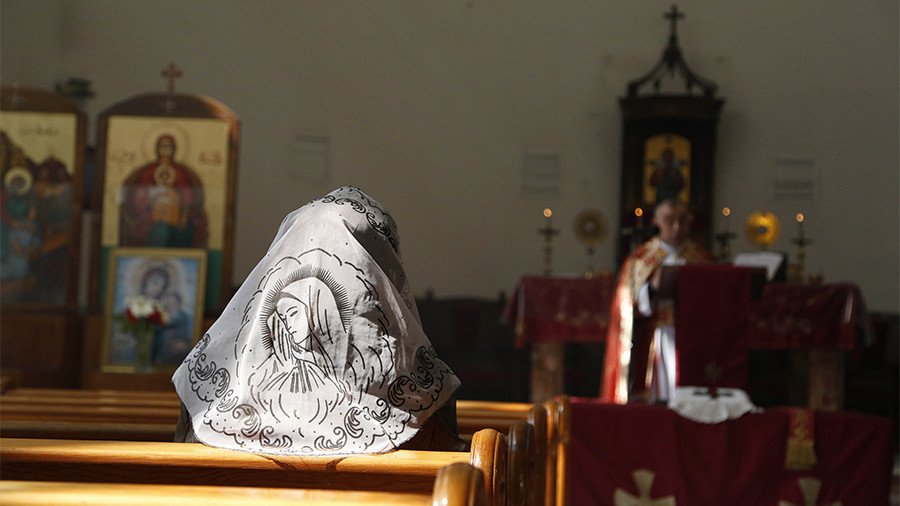 Almost the entire territory of Syria, including historic Christian regions, has been liberated from terrorists, Russia's President Vladimir Putin said. He stressed the importance of restoring peace to enable refugees of all faiths to return home.
"The situation in this country [Syria] is gradually changing. The Syrian armed forces, supported by the Russian military, have liberated from terrorists almost the whole territory of the country, including historic Christian regions," Putin said on Monday at a meeting with the heads of Orthodox Christian congregations.
Moscow will help restore holy sites not only of Syria's Christians, but also Muslims and Jews, the Russian leader stated.
"We will help also the members of other faiths, including Muslims, who, as we are well aware of, have also suffered greatly at the hands of bandits, terrorists and radicals," Putin said. "We will also help Jews, a number of organizations have already reached us with a call for help in restoration of Judaic holy sites."
Russia's president reiterated the importance of a working group created by the Russian Orthodox and Roman Catholic churches. The workgroup's goal is to list the destroyed temples in Syria in preparation for their reconstruction.
The return of the Christian population, as well as of the refugees of other faiths, might play the crucial role in restoration of peaceful life in the war-torn country, Putin stressed.
"Over the past few years the Russian state alongside with the Russian Orthodox Church, as well as other religious organizations has provided humanitarian aid to Syria. It's very important that the peaceful life is established as soon as possible, that the people can return to their homes, begin to rebuild the temples and churches," Putin stressed.
Last month, Russia's Chief of General Staff Valery Gerasimov said that the active phase of Russia's counterterrorism operation in Syria is coming to an end. The high-ranking military official delivered the comments during the trilateral meeting with the chiefs of General Staff of Turkey and Iran in Sochi on November 21. The three countries' joint efforts helped to preserve the sovereignty and territorial integrity of Syria, stop the civil war and create the conditions to restore peace, Gerasimov stated.
You can share this story on social media: