Prosecution of terrorism cases in Germany jumped fourfold this year – report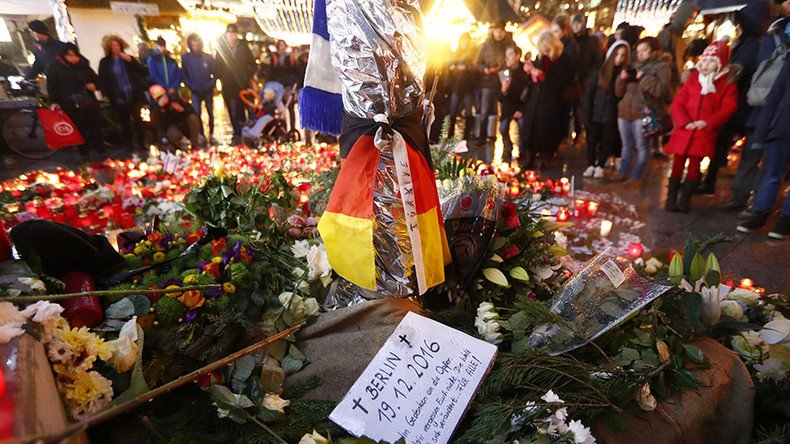 German federal prosecutors are overstretched with more than 900 terrorism cases – a fourfold increase from 2016, according the federal prosecutor's office.
So far this year, prosecutors have had to deal with over 900 terrorism-related cases, around 800 of which involve radical Islamists, the federal prosecutor's office told Welt am Sonntag newspaper. These cover not only plots to attack Germany but also cases of jihadists leaving the country to fight in Iraq and Syria. According to the German intelligence agency BfV, some 950 people have left Germany for warzones in the Middle East. Women and children, including those taken by their families, make up around a quarter of this group, while 150 of those who traveled there have died.
The number of terrorism cases has jumped massively since last year, when around 250 such cases came before the courts, and it's a more than tenfold increase over 2013, when the authorities only had to deal with 80 cases.
Overstretched, the federal prosecutor's office in Karlsruhe has had to transfer 300 of these cases to local state attorneys. Earlier this year, Der Spiegel had reported that Federal Attorney General Peter Frank asked for more cases to be transferred to local judges and prosecutors to ease the pressure on the federal justice system.
Wolfgang Kubicki, vice chairman of the FDP party, told Welt that the justice system has the ability to cope with the growing terrorism threat, but that more staff are required at both the public prosecutor's office and the courts, while all non-German Islamists should be deported. Kubicki also suggested that extremists with German citizenship be monitored, for example through the use of ankle bracelets.
Additionally, the Federal Criminal Police Office estimates there are 705 extremists in Germany capable of carrying out violent attacks, although some of these are already in prison or in custody. However, prison itself is a breeding ground for radicalization, where extremists can channel young men's anger and propensity for violence into serving an ideology. One of Germany's most infamous jihadists, Denis Cuspert (aka Berlin rapper "Deso Dogg"), ran with a street gang and was arrested numerous times for drug dealing before converting to a fundamentalist form of Islam.
In December 2016, Germany had its first deadly attack claimed by the Islamic State (IS, formerly ISIS/ISIL), where 24-year-old Tunisian national Anis Amri drove a truck into a Berlin Christmas market, killing 12 people. More terrorist plots have been attempted or thwarted since then.
You can share this story on social media: