Freezing streets, red-hot moves: Russian breakdance team braves -29C (VIDEO)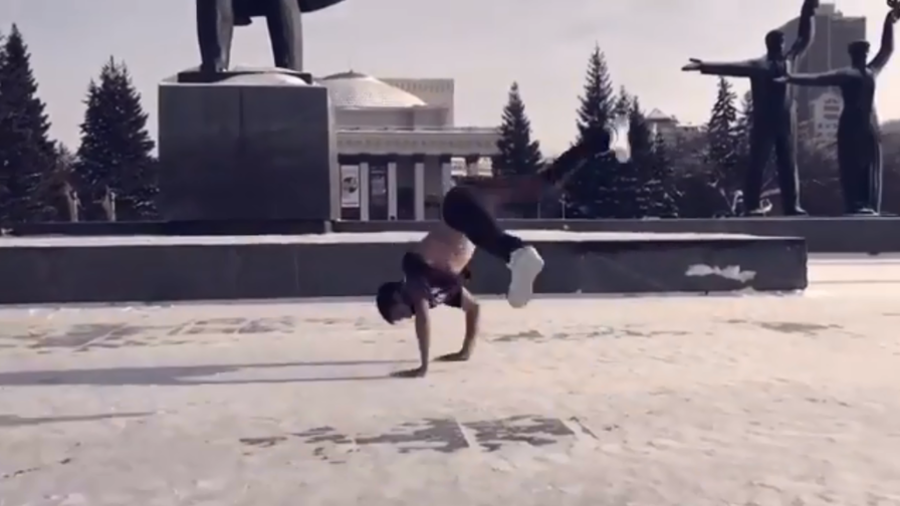 A team of Russian breakdancers took to the freezing streets of the city of Novosibirsk to brave the temperatures and show off some hot moves.
The footage was posted on Instagram by a Novosibirsk-based breakdancing team called the GOBcrew.
The dancers headed to the snowy central square of the city and demonstrated some intense moves. Two of the team were wearing only light summer clothing, and another one was decked out in a jumpsuit.
READ MORE: Ice Runners: Russians in swimsuits go jogging in -24C (VIDEO)
While the attire was obviously far from well-suited to the extremely low temperatures – it was some -29C (-20.2F) – the Siberian weather did not diminish the young men's skills. One of the b-boys even stripped his shirt off while showing off his scorching steps.
"Siberian Breaking is not hindered by winter and frost!" one of the dancers wrote on Instagram. "Mother Siberia freezes us but we don't give in!"
You can share this story on social media: