Turkey could widen Syria offensive after Erdogan vows to attack 'wherever there are terrorists'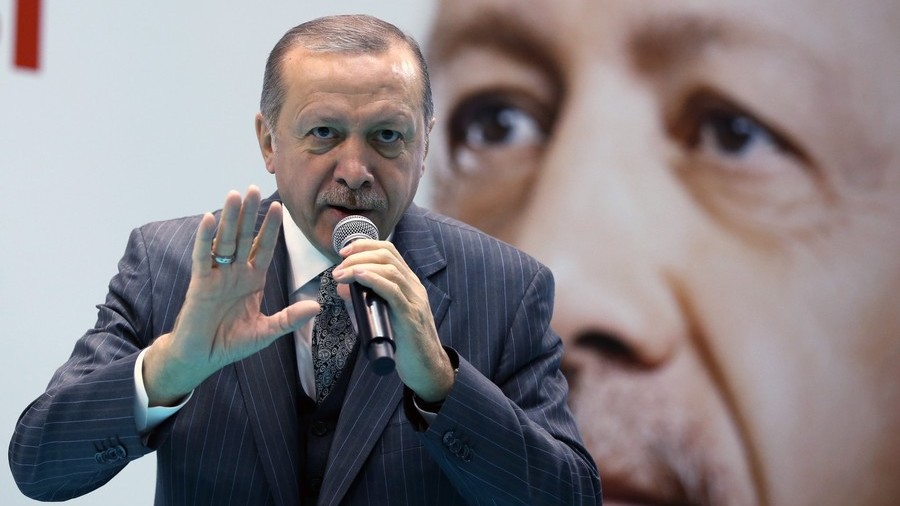 Turkish President Recep Tayyip Erdogan has hinted yet again that the campaign against Kurdish militia in Syria could spread beyond the north-western enclave of Afrin.
"Just as the terrorists in Jarabulus and Al-Bab weren't able to escape elimination, the terrorists in Afrin and Manbij won't be able to escape the bitter end awaiting them, either," Erdogan said during a regional party congress speech in the heartland town of Corum.
"Our heroic soldiers made history yesterday in the area of Operation Euphrates Shield [a previous offensive in 2016-17]. They are making history today in Afrin. And they will make history tomorrow wherever there are terrorists along our borders," the Turkish President told party loyalists hours later on Sunday, during an address in nearby Amasya.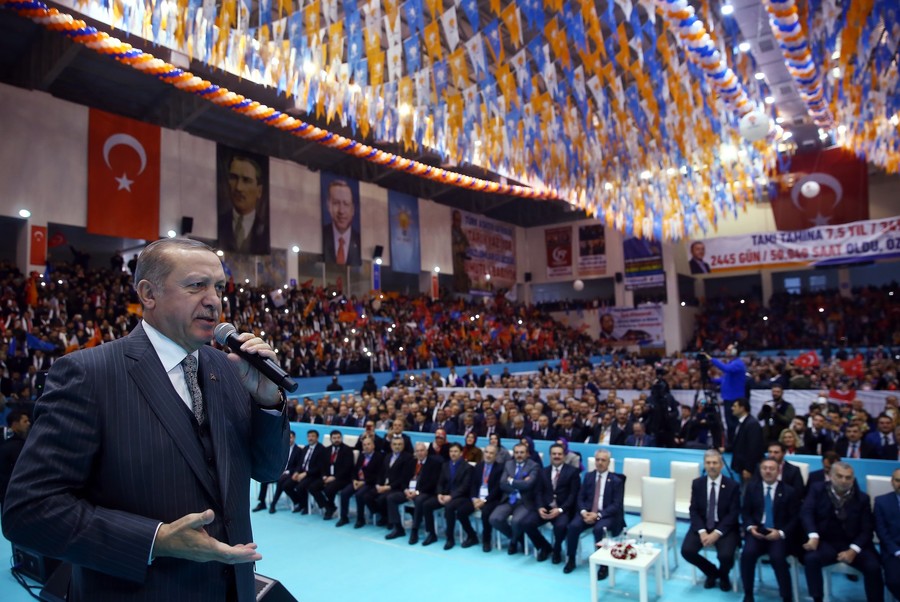 Erdogan restated Turkey's plans to create a 30 km security zone within Syria's borders, declaring the area would be used to house Syrian refugees who have spilled into the neighboring country since the start of the conflict in 2011.
Prior to last week's operation, Kurdish groups had controlled around a quarter of Syria's territory, much of it along the 800 km-long Turkish border, with gains made at the expense of Islamic State (IS, formerly ISIS/ISIL), which it helped defeat in the country with aid from the United States.
On Saturday, Erdogan said Turkish-led forces had killed almost 400 Kurdish militiamen since the start of Operation Olive Branch on January 20. Despite a growing number of unconfirmed testimonies and photos of civilian casualties, Erdogan dismissed international criticism of the operation during his rallies on Sunday.
Operation Olive Branch has strained an already tense relationship between Ankara and Washington, which had previously backed the creation of a Kurdish-led border force inside Syria that it said would stop IS from rising up again.
Like this story? Share it with a friend!
You can share this story on social media: