Breathtaking scale of Moscow radar station revealed in drone footage (VIDEO)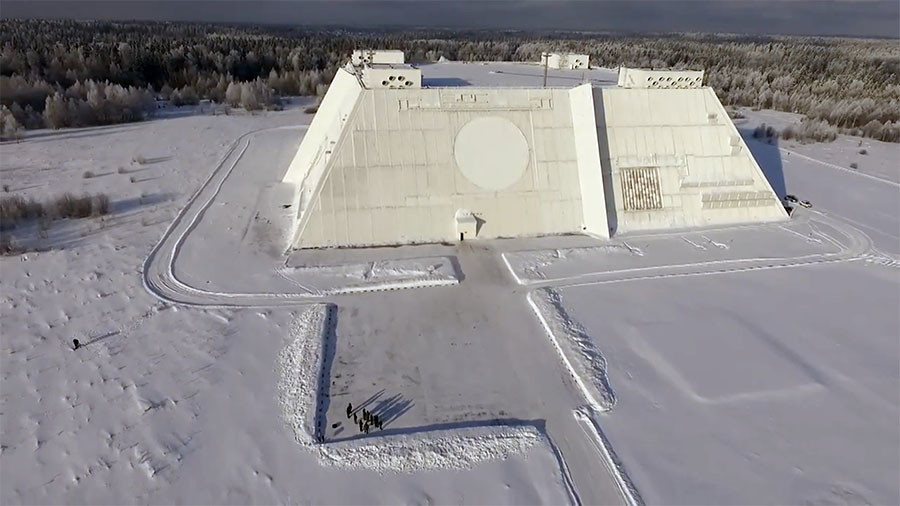 A drone has captured breathtaking footage of a snow-covered early warning radar station situated near the Russian city of Pushkino.
A futuristic structure reminiscent of the pyramid-shaped skyscrapers featured in the science fiction classic Blade Runner, the Don-2N radar station in Sofrino, around 50 kilometers north of Moscow, is part of an early warning system that detects incoming ballistic missiles.
READ MORE: Drone rescues teenagers from drowning in 'world first' (VIDEO)
Indeed the radar itself is so sensitive that it can detect any object larger than five centimeters coming into the atmosphere.
The 33-meter tall structure, which runs on an Elbrus-2 supercomputer, is in a constant state of alert and can target ICBMs at a range of 3,700 kilometers. Elbrus machines are used in the space program, nuclear weapons research and systems in the 1-135 anti-ballistic missile complex deployed around the Russian capital.
READ MORE: Drones are new serious terrorist threat in Syria – Russian defense minister
Footage from a drone shows the behemoth pillbox station towering above an isolated clearing between the villages of Balabanovo and Bortnevo. A blanket of snow covering the site and frost touched forest in the distance can be seen as the drone sweeps overhead.
Like this story? Share it with a friend!
You can share this story on social media: