Going nuts for Nutella: French shoppers 'riot' over hazelnut spread (VIDEOS)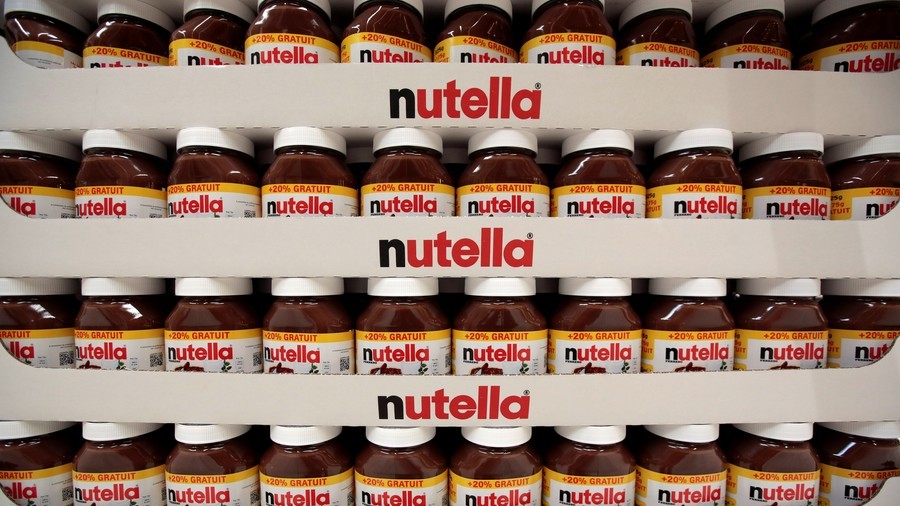 Cut-price Nutella pots sparked unsavoury scenes in French supermarkets as shoppers reportedly pushed and fought through crowds to get their hands on the sweet hazelnut spread.
Supermarket chain Intermarché dropped the price of a Nutella 950g by 70 percent to just €1.41 this week, leading some fans of the chocolatey snack to go wild in the Loire region.
READ MORE: Nut spat: Stop eating Nutella and save forests, French ecology minister says
According to Le Progres, "riot scenes" were witnessed in stores located in L'Horme, Saint-Chamond and Saint-Cyprien.
One customer, who was at an Intermarché in Rive-de-Gier, said people were acting "like animals."
"A woman had her hair pulled… another had a bloody hand. It was horrible," they told the Lyon newspaper.
READ MORE: Nut job: Prince Charles backs Nutella-fueled grey squirrel sterilization plan
Intermarché normally sells jars of Nutella, popularly used as a sweet filling in sandwiches and crepes, for around €4.50. The chain has issued an apology to customers for the furore over the price drop, according to AFP, expressing their surprise at the nutty reaction.
You can share this story on social media: