​NutellaGate: French minister offers '1,000 apologies' to Italy over palm oil boycott call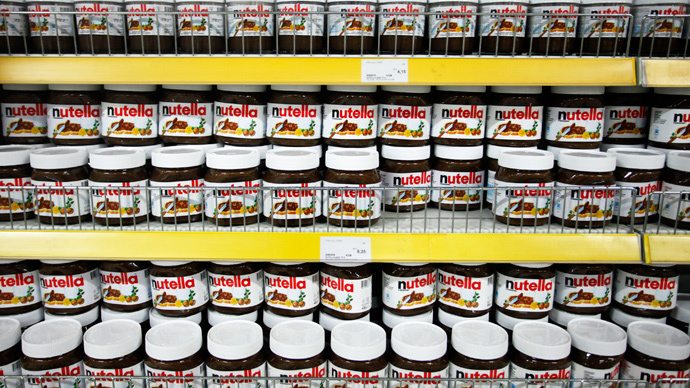 France's ecology minister has said sorry to Italy after telling French people to boycott Nutella hazelnut chocolate spread for environmental reasons, due to its use of palm oil as an ingredient.
Ségolène Royal offered "a thousand apologies" after she advised people not to eat Nutella on the grounds that the production of palm oil, a key ingredient in the spread, causes environmental damage to forests around the world. Her call, on TV on Monday night, ignited a surge of indignation both in France and Italy, particularly among Italian politicians.
Nutella is produced by Italian chocolatier Ferrero.
Italian environment minister Gian Luca Galletti tweeted on Tuesday night that French minister should "leave Italian products alone" and added that he would eat "bread and Nutella for dinner tonight."
Another Italian politician, Michele Anzalda, accused France of "serious and gross slight against Italian excellence" and demanded apologies from Royal.
READ MORE: Nut spat: Stop eating Nutella and save forests, French ecology minister says
Italian Prime Minister Matteo Renzi's wife and daughter pointedly visited a Nutella stand at the Milan Expo on Wednesday, Politico Europe reported.
Even some international NGOs, such as Greenpeace or Verité, an international fair labor organization, intervened in the situation on behalf of Nutella producers.
Greenpeace said in a statement that a blanket boycott of products containing palm oil is worthless as it would not solve the problems in its production.
A Greenpeace spokesperson also added that Ferrero, the Nutella producer, supports the Palm Oil Innovation Group and aims at making its palm oil supply more environmentally friendly thus being "one of the more progressive consumer-facing companies with regards to palm oil sourcing," Quartz reported.
You can share this story on social media: