Nut job: Prince Charles backs Nutella-fueled grey squirrel sterilization plan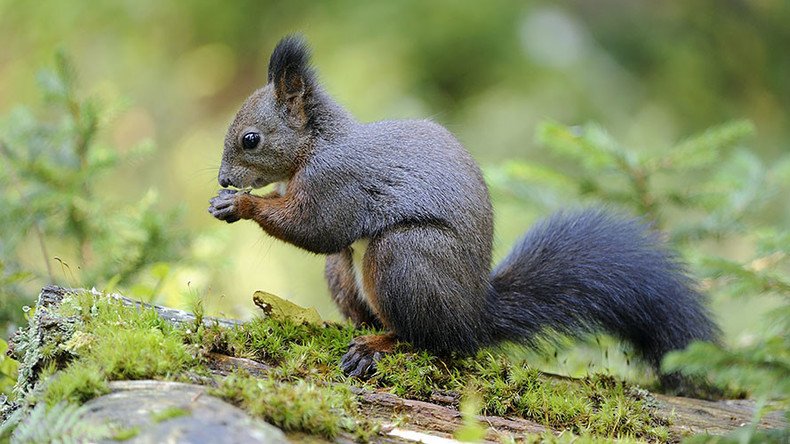 Prince Charles has backed a government plan to sterilize grey squirrels by putting contraceptives in Nutella spread, which tests show is highly attractive to the woodland critters.
The Animal and Plant Health Agency (APHA) believes oral contraceptives could be placed into the hazelnut spread in order to reduce the grey squirrel population by up to 90 percent.
The grey squirrel, which was introduced to the UK from North America in the 19th century, has had a severe effect on the meek native red squirrel.
The process will involve special baited boxes in trees that have a weight-operated hinge flap. Smaller creatures like mice and voles will be too light to open it.
The spread will be laced with GonaCon, a compound which suppresses reproductive hormones and has been used in injectable form to reduce the populations of feral pigs and goats.
APHA would require £1 million for the five-year testing process and to have the initiative licensed by the European Medicines Agency.
Prince Charles, who is a keen environmentalist, is said to have backed the scheme because no grey squirrels will be killed outright.
He reportedly threw his support behind the scheme at a meeting of the UK Squirrel Accord, of which he is a founder.
"It is the most exciting prospect I have seen for controlling greys," Lord Charles Kincoull, who is also a member of the Accord, told the Times.
"I don't harbor a great extermination instinct, but I am interested in protecting our broadleaf trees and there being red squirrels around for my children to see.
"In order to do that, we have to reduce the grey population very substantially and this will be a very important weapon in the armory," he said.
You can share this story on social media: