Belgian 'Deacon of Death' admits 'euthanizing' 20 people, including his mother - reports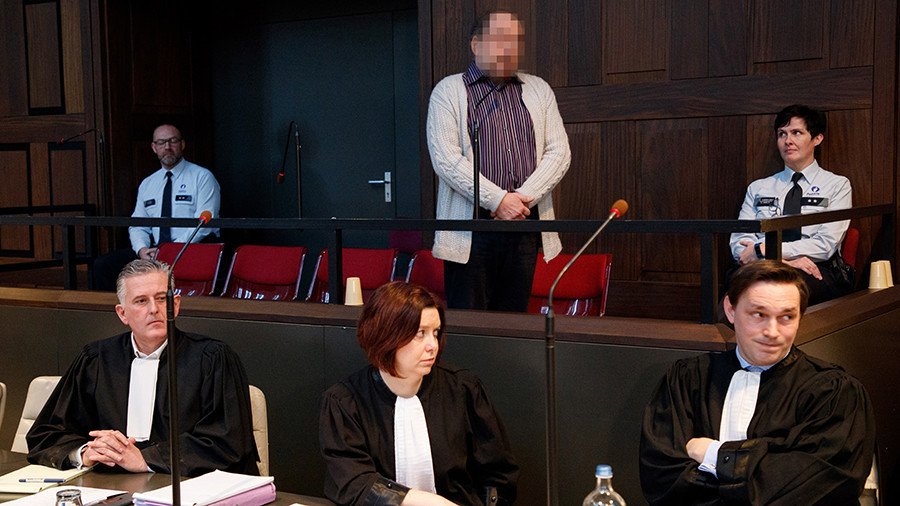 A Belgian Catholic cleric known as the 'Deacon of Death' has admitted that he euthanized up to 20 people, and may be one of the worst serial killers in the country's history if convicted, according to local media.
Ivo Poppe, 61, from Wevelgem municipality in the Flemish region is suspected of killing his victims by injecting air into their veins, causing an embolism. Prosecutors have accused him of murdering at least 10 people. Poppe, however, admitted during a court hearing that he "helped" up to 20 people in this way.
"I never wanted to kill, I wanted to shorten lives of terminally ill patients," the deacon, who is a former nurse, said at a court hearing on Monday afternoon.
The incidents took place in Menen Hospital, where Poppe worked in the 1980s and 1990s. He also worked in a pastoral role up to 2011. The investigation found that Poppe committed his crimes between 1978 and 2011. It's not yet clear whether his victims were, in fact, terminally ill patients or gave consent to the Poppe's action.
A person who wants to be euthanized in Belgium must present a full set of documents, including a declaration form and notes from doctors, confirming that they are indeed terminally ill or in severe pain. Such 'right-to-die' procedures are administered in special centers across the country.
His 89-year-old mother, who suffered from depression, was reportedly among his victims. The doctors who treated her, however, denied that she wished to be euthanized.
Poppe claims that his actions were mainly influenced by the disability of his elder sister. "It had a big impact on our family, I didn't have a happy childhood," he said.
The Catholic deacon, who is married with three children, was arrested in May 2014 after telling his psychiatrist that he had "euthanized dozens of people."
Belgium legalized euthanasia in 2002 and, since then, has seen an 800-percent spike in the number of people availing of it. The country became the first to allow euthanasia for terminally ill children in 2014, with the first such case reported in 2016.
Think your friends would be interested? Share this story!
You can share this story on social media: