Germany's worst serial killer since WWII? Nurse may have killed over 100 patients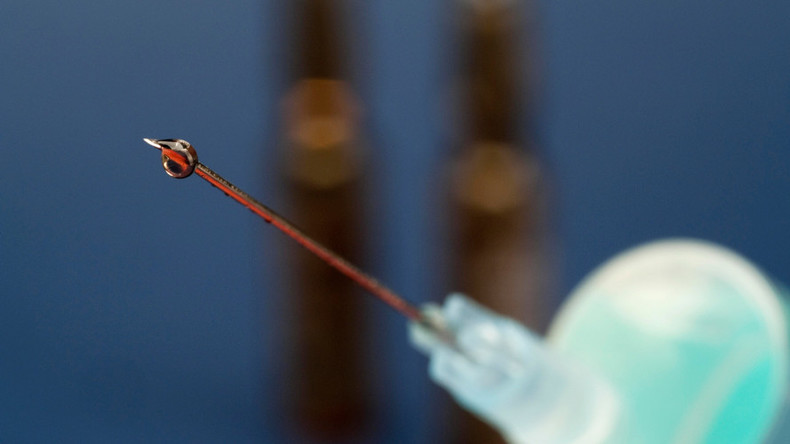 More than 100 may have fallen victim to a nurse who induced heart failure in his patients to try to revive them later, authorities believe. Already sentenced to life in prison, the man has been dubbed Germany's worst postwar serial killer.
Named as Niels Hoegel, the male nurse is currently serving a life sentence after an Oldenburg court in Lower Saxony convicted him of two murders and two attempted murders back in 2015. The 40-year-old intentionally administered deadly injections of cardiac medication to stop the hearts of patients he then tried to revive. Hoegel said he enjoyed the feeling of being a heroic savior.
However, that appeared to be just the tip of an iceberg, as the trial saw Hoegel's confession in giving drugs overdoses to 90 patients, 30 of which were fatal. Following the nurse's admission, an investigation was launched into some 130 suspected deadly cases.
In August, authorities said they believed the nurse had killed at least 86 people, while toxicological tests of 41 others were pending.
"Eighty-four killings... leave us speechless," the Oldenburg police chief, Johann Kuehme, said at the time. "As if that were not enough, we have to accept that the real scale of the killings is probably many times worse," he said, adding that some of Hoegel's victims had been cremated.
The death toll has now risen, as authorities said Thursday the nurse could be involved in 38 cases in an Oldenburg clinic and 62 in a Delmenhorst hospital. Yet the number could go up still further, as investigators are waiting for more remains to be exhumed in Turkey. "It could be more," DW quoted chief prosecutor Martin Kozoliek, as saying.
If guilty, the nurse may be the deadliest killer in the country's postwar period, according to Süddeutsche Zeitung. The prosecution is expecting to press additional charges against Niels Hoegel in early 2018.
You can share this story on social media: