Bribery, bullion & bullying: Former EY employee sues company for Dubai gold scam cover up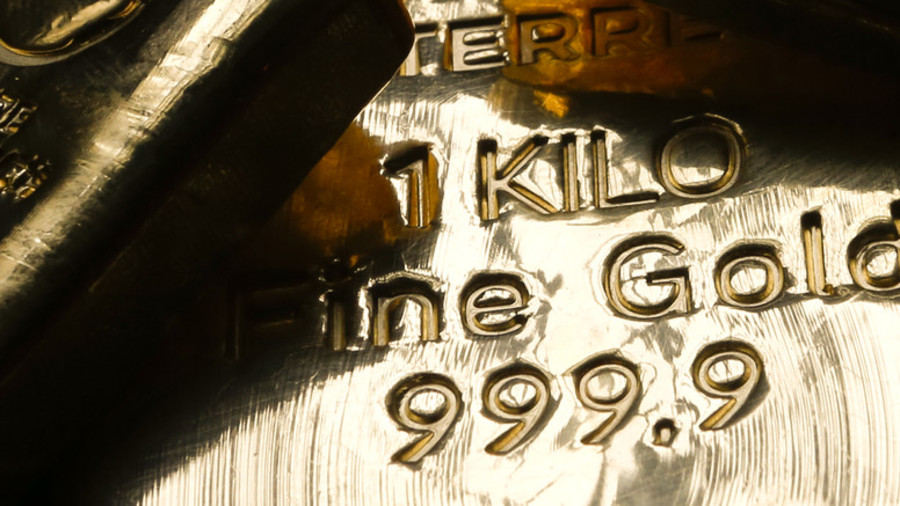 A former employee of consultancy giant Ernst & Young (EY) is suing the company for his "unlawful, unprofessional and unethical" dismissal after he blew the whistle on an alleged bribery and money laundering scheme in Dubai.
In a lawsuit filed in the high court in the UK, Amjad Rihan, a former partner at EY, claims that the company placed him under, "unreasonable pressure," to return to Dubai despite, "credible evidence the Dubai authorities and/or other authorities in the region took serious retaliatory action against individuals who criticised them or otherwise damaged their interests,"The Guardian reports.
The scandal initially emerged three years ago, at a time when the Kaloti group was responsible for half of Dubai's gold refining market. For context, the gold trade is worth $70 billion per annum to the economy in the UAE.
Kaloti allegedly hired EY to prove that it was legally and responsibly sourcing its gold to appease the Dubai Multi Commodities Center (DMCC), a government oversight agency, and the London Bullion Market Association.
READ MORE: Corruption & bribery rife in UK, 28% of bosses say
Rihan and his team allegedly reported at the time that Kaloti had imported five tons of gold bars from Morocco that were painted silver in order to circumvent Moroccan governmental restrictions on exports. Rihan's team also uncovered $5 billion worth of undeclared cash transactions by Kaloti which it failed to report to authorities in Dubai. In addition, they alleged that approximately 57 tons of gold bullion from Sudan was received by the company with little to no due diligence performed to establish whether or not it came from a conflict zone.
Kaloti was also alleged to have dealt with multiple organizations listed as fronts for terrorism and organized crime by the US, including groups in the Democratic Republic of Congo and Iran.
Rihan was ordered to return to Dubai and was summarily fired for refusing to do so, ostensibly for exposing a scandal in which the Dubai firm was caught laundering money and buying gold from conflict zones while undermining authorities in multiples jurisdictions. Rihan's lawsuit will shed unwanted scrutiny on one of the UAE's key industries while also drawing attention to EY's treatment of whistleblowers.
In court documents, Rihan's lawyers allege that the company had, "positively undermined his authority (including by removing him from the audit) and ostracised him within EY, treating him as a troublemaker," as cited by The Guardian.
Senior staff at EY were allegedly brought in to rewrite the audit and compliance report for the DMCC "in such a way as to suppress, conceal or distort the audit findings." Painted gold bars and all references to Sudan, the DRC and Iran as well as values on cash transactions were all removed.
Rihan's lawyers claim that EY, "failed to make a required disclosure based on their knowledge or suspicion that Kaloti and/or some of its suppliers were engaged in money laundering." They allege that the behavior of senior EY staff directly contravened the Proceeds of Crime Act and the Bribery Act.
"We are aware of the lawsuit and deny any liability on this matter. We plan to vigorously defend any allegations made against EY," a spokesperson for EY told RT.com. RT.com has also contacted Kaloti for comment.
Think your friends would be interested? Share this story!
You can share this story on social media: